Call of Duty
Black Ops Multiplayer Weapon Tier List June 2021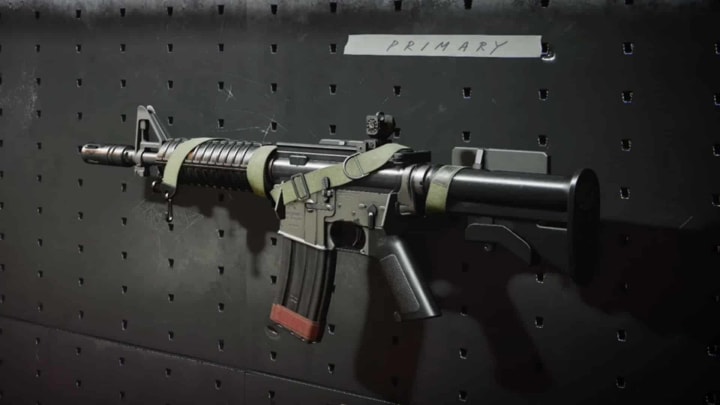 For those seeking the best options in Black Ops Multiplayer, look no further than out tier list for June 2021. / Photo by Activision
The Black Ops Multiplayer Weapon Tier List for June 2021 is chock full of variety in weapon choice, something that many players are pleased with. Metas that are defined by a single gun ruin the experience, so being able to perform well regardless of weapon choice is a sign of a healthy game. Of course, your weapon does still matter, and picking a stronger option can give players the upper hand needed to punish opponents. With a large number of options at players' disposal, our tier list will only feature a select few. Here's our Black Ops Multiplayer Weapon Tier List for June 2021.
Black Ops Multiplayer Weapon Tier List June 2021
S Tier - AUG, Krig 6, LW3 Tundra, XM4
Assault rifles take the cake for the S Tier, with the best sniper accompanying them. The AUG, Krig, and XM4 all perform their role quite well, and a new buff to range on assault rifles makes them even more valuable. For those desiring to put some distance between themselves and their foes, you can't go wrong with the LW3 Tundra.
A Tier - AK74u, AK-47, QBZ-83, LC10
While they aren't the prime S Tier, the weapons in A Tier are certainly far above average, with two of the best SMGs in the AK74u and LC10, and continued success with assault rifles like the classic AK-47 and QBZ-83. Compared to some of the weapons lower on this list, this is the gold standard.
B Tier - MP5, M16, FARA 83, Swiss K31
The MP5 and M16 are above-average options for players to consider, and the Swiss K31 has been rising in popularity among sniper rifle users, especially with recent buffs to snipers across the game. Likewise, the FARA 83 is a good option for those seeking an alternate assault rifle than the ones listed above.
C Tier - Streetsweeper, MAC-10, M82, Stoner 63
The light machine gun makes its first appearance on this list with the Stoner 63, which is considered by many to be the best LMG option for players seeking to bulldoze their opponents in a hail of bullets. The MAC-10 is a good SMG option, and the Streetsweeper has proven to have its role for those preferring shotguns in their loadouts. The M82 is a harder pill to swallow, mainly due to the LW3 and Swiss K31 being better suited for the meta, but it can still be an effective option.
D Tier - KSP 45, RPD, M60, Groza
Frankly speaking, these weapons just don't have a place right now. The weapons in the higher tiers all outclass these four, and until new patches are released that buff these four options, they'll continue to be relegated in favor of S and A Tier choices.