Top Games
Blizzard CEO Defends Diablo Microstransactions as Company Attempts Reputation Repar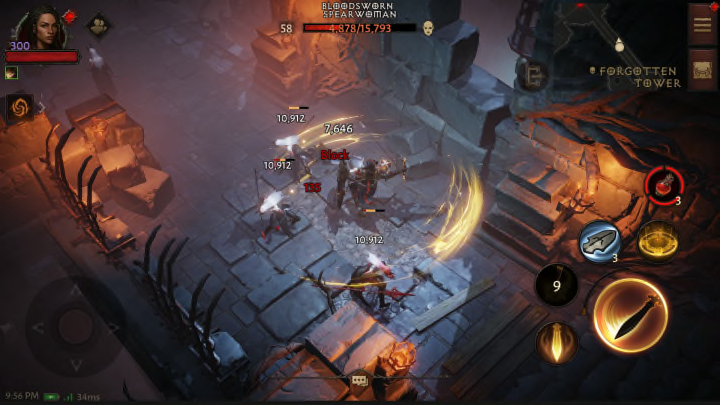 Diablo Immortal has come under fire for a microtransactions system some players found overly aggressive. / Image courtesy of Blizzard Entertainment
Mike Ybarra, the current CEO of Blizzard Entertainment, recently spoke to the Los Angeles Times' Todd Martens regarding criticism of Diablo Immortal's payment scheme, and of the company as a whole.
In his interview, Ybarra discussed the personal nature he feels restoring Blizzard's good name has taken on for him. As a longtime gamer and former Microsoft Xbox employee, he has no shortage of stakes in the game, and has committed to returning Blizzard to good standing within the industry. This may prove harder than originally, thought, however, as fans have expressed major distaste for one of the newest releases in Blizzard's popular IP, Diablo.
Previously, Diablo Immortal sparked ire from players who accused it of being "money hungry" and pushing microtransactions to access content or progress effectively. According to Ybarra, however, this might not be the case.
Diablo Immortal Microtransactions Prevalent at "End Game," Ybarra Says
Developers had intended to provide a "free Diablo experience" to players, where they could "do 99.5% of everything in the game," Ybarra said.
According to a Blizzard spokesperson, this has allegedly worked out in the favor of most who play Diablo Immortal. The "vast majority" of players don't spend any money on the game at all — though the specific stats weren't mentioned. Ybarra defended the game using its immense number of positive reviews on Apple's App Store, implying that those complaining about predatory practices are likely a vocal minority. Ybarra said half of those playing Diablo Immortal are new to Blizzard entirely.
Ybarra credits this to the time between Diablo 3 and Immortal, when the company essentially missed contact with a new crop of gamers. This is something he aims to remedy in the company with new content already in the pipeline.
Regardless of attribution, however, the accusations against Immortal still stand. Its reviews on Metacritic have it standing at a 0.4 user score and a 69 Metascore. The primary problem? The need to spend, of course — especially past the story campaign's maximum level.
Ybarra, himself, seems to acknowledge that feeling, noting that the game's monetization "comes in at the end game." In fact, he sees Immortal as an appropriate gateway into the franchise.
"The philosophy was always to lead with great gameplay and make sure that hundreds of millions of people can go through the whole campaign without any costs," he said, "From that standpoint, I feel really good about it as an introduction to Diablo."