Blizzard Dropped the Ball With This Year's Overwatch Anniversary Skins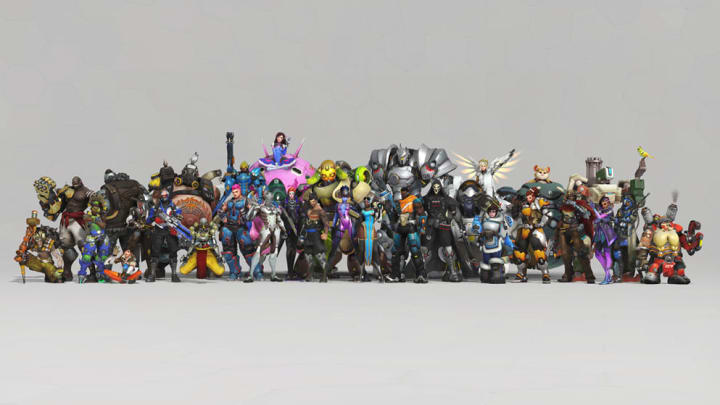 Overwatch Anniversary kicked off Tuesday as the seasonal event celebrates the game's birthday. New skins were introduced alongside every skin from past seasonal events.
While bringing back other event cosmetics entices players to pick up skins they might have missed, it's the new skins that get players excited. Especially because it's the one major event that doesn't have a seasonal theme.
Blizzard delivered the first two events in terms of Legendary skins, but this year it has dropped the ball.
Blizzard released 11 new skins, six Legendary and five Epic. Looking even closer at the skins, two heroes (D.Va and Pharah) received both a Legendary and Epic skin, and two Epic skins are even the same theme (Doomfist and Pharah).
Here's a full list of the new Legendary and Epic Overwatch Anniversary skins:
Legendary
Epic
Carbon Fiber Doomfist
Carbon Fiber Pharah
Electric Widowmaker
Midnight D.Va
Oro Sombra
Blizzard gave out 11 Legendary skins as a whole for the first iteration, eight Legendaries plus three Epics the year after. It has been slowly skewing toward fewer Legendary and more Epic skins. Fans are even more upset over the duplicate hero and themed skins. D.Va and Pharah mains might be ecstatic over them getting two, but it comes off as lazy and rushed from Blizzard.
Less than a month removed from Overwatch Storm Rising, Anniversary is not off to a hot start. Blizzard won't release new skins, but fans now look toward Summer Games to deliver on the hype. Whether you're a fan of the skins or not, this is a steep decline from previous events and it shows.
Photo courtesy of Blizzard