Top Games
Blizzard Hires Vice President of Culture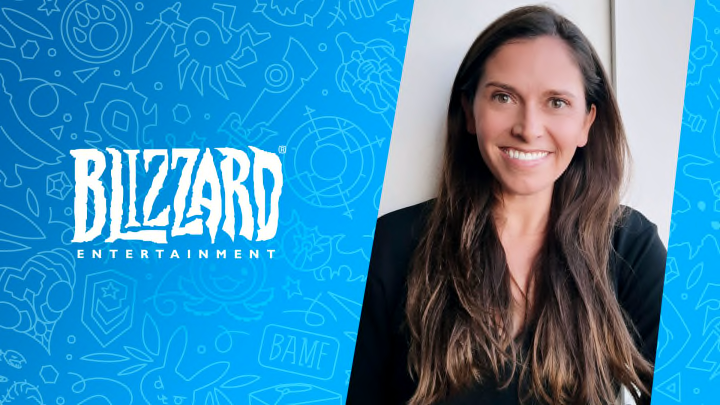 Blizzard's new vice president of culture, Jessica Martinez. / Courtesy of Blizzard
Blizzard announced the hiring of Jessica Martinez, its first Vice President, Head of Culture, on Thursday as controversy around it and its owner, Activision Blizzard, continues to grow.
The hire is part of Blizzard's attempts to rework the culture that landed it in the crosshairs of both the Equal Employment Opportunity Commission and California's Department of Fair Employment and Housing. Both organizations launched lawsuits against Activision Blizzard over reports of sexual harassment and gender-based discrimination across its offices, with Blizzard itself named as a hotspot for some of the worst activity.
Blizzard says Martinez will "be responsible for growing and implementing our culture strategy, ensuring alignment across all teams and functions, and revamping learning and talent development programs."
In a statement, Martinez herself said, "When you create a people-first environment where teams feel safe, valued, and work together toward a shared purpose, everyone thrives — the employees, the players, and the business."
Martinez joins after 14 years at Disney, where she worked as Chief of Staff and an advisor to both the Chief Security Officer and the Chief Technology & Digital Officer for Disney Parks & Resorts.
Activision Blizzard also hired Kristen Hines as its new Chief Diversity, Equity and Inclusion Officer in early April. She began her work in that role last April 25.
Although it has settled its suit with the EEOC, Activision Blizzard remains the target of lawsuits from the DFEH, one current employee, and the family of one former employee, all tied to the game maker's toxic work culture.
Most recently, New York City itself sued Activision Blizzard over what it described as CEO Bobby Kotick's rushed attempt to sell the company to Microsoft in order to avoid repercussions for his knowledge and mishandling of company culture.