Top Games
Blizzard Reportedly Cancels Pokémon GO-like Warcraft Game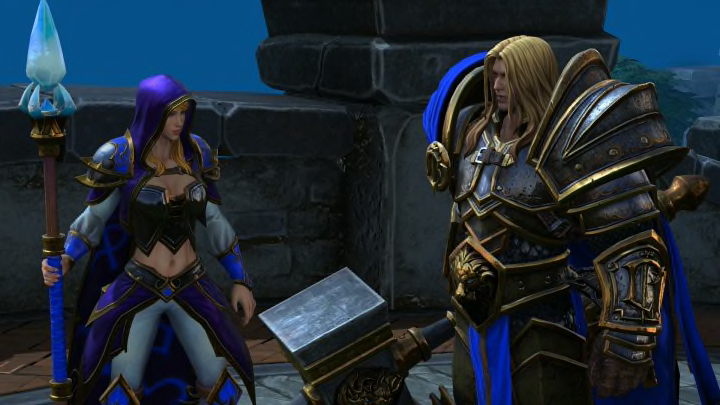 A Warcraft mobile game that drew on Pokémon GO has reportedly been cancelled. / Courtesy of Blizzard
Blizzard has cancelled one of two mobile games set in the Warcraft universe, according to reports by Bloomberg and Windows Central.
Bloomberg reporter Jason Schreier tweeted that Blizzard was set to end its "dry spell," with several new releases. Among them, he said, were two mobile Warcraft games, one of which was similar to Niantic's hit location-based game, Pokémon GO. On ResetEra, Schreier added that he'd "Heard good things about both."
Later that week, Windows Central's Jez Corden tweeted, "For those DM'ing me about the Warcraft mobile games, I believe the Pokémon Go-like Warcraft game was actually canceled a while ago. The one being announced next week is not Pokémon Go-like at all but sounds like it'll be pretty great from what I've heard."
Schreier then retweeted Corden, saying, "Can confirm this - the Warcraft Pokemon Go game, one of the two mentioned in my first tweet, was canceled earlier this year. The other one will be revealed next week." He went on to add he'd been unaware of the cancelation until Corden's tweet, which prompted him to check in on the project with his sources.
Although Blizzard's reasons for canceling the game remain unknown, Corden said killing it made sense, as "non-Pokémon pogo-type games haven't done that well." To wit: Even the Niantic-developed Harry Potter: Wizards Unite shut down in December after just one and a half years of operation.
Blizzard will reveal the other Warcraft mobile game today at 1 p.m. ET. Watch the announcement here.