Bloodstream Warzone Blueprint: How to Get Twitch Drops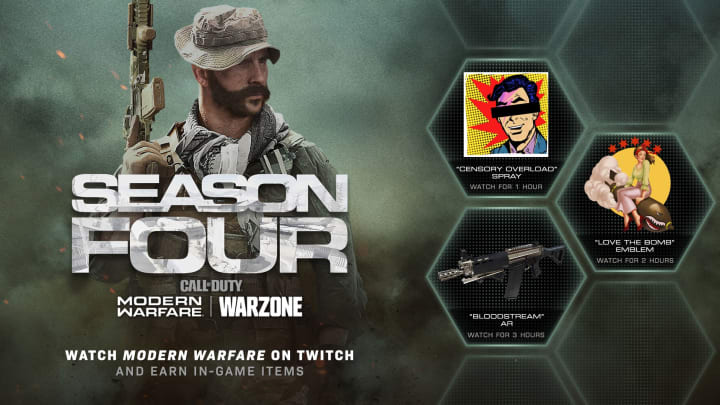 Get the Bloodstream Blueprint by watching Warzone streams on Twitch. / Photo by Infinity Ward
Bloodstream Warzone Blueprint is an Epic Grau 5.56 build you can get or build in Warzone. Here's how to get your hands on Bloodstream for all of Modern Warfare's multiplayer modes.
Getting Bloodstream is unusual compared to the other blueprints. You don't buy this one in the shop or earn it on the battle pass. The only way to get Bloodstream is from Twitch drops.
Bloodstream Warzone Blueprint: How to Get Twitch Drops
You'll earn Bloodstream by watching Modern Warfare streams on Twitch. You'll need to link your Call of Duty account with your Twitch account. Activision suggests you re-link them to make sure you're eligible for the free drop.
You have to watch eligible streams where drops are enabled. You'll get Bloodstream after collectively watching three hours of eligible streams.
You can also build your own Bloodstream, but you'll miss out on the special cosmetic. You can customize your own Grau with the following attachments:
Compensator muzzle
Tac Laser
Commando Foregrip
Sleight of Hand
Bloodstream is a pretty standard Grau build, emphasizing accuracy and control. The Grau is one of the best weapons in the game, so any build will serve you well. There's only a slight loss of mobility with Bloodstream. You're not getting anything crazy here, but it is totally free to get this blueprint.