Borderlands 3 Rare Spawn Hunt Guide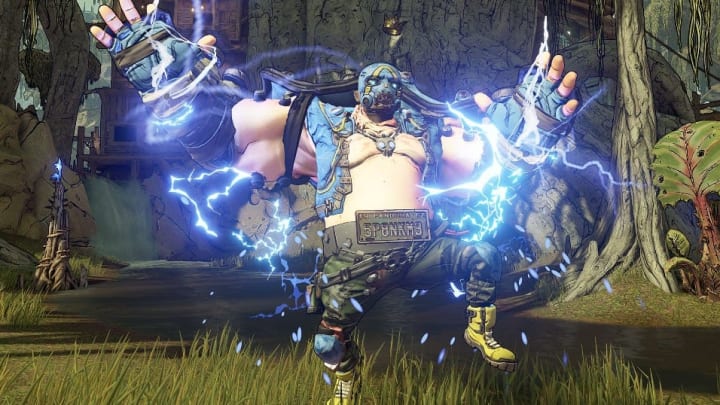 To celebrate the 10th anniversary of the Borderlands Franchise, Gearbox entertainment launched the Rare Spawn Hunt last night, which features an increased spawn rate around the map of certain rare creatures, along with rewards exclusive to this event.
This event serves as the week 2 event of Gearbox's month-long celebration of the Borderlands series, with other events including bonus loot drops, an upcoming partnership event with Twitch, and what looks to be a Halloween event titled "Spooky Surprise."
Borderlands 3 Rare Spawn Hunt Guide
Here are all of the creatures available for the Rare Spawn Hunt, along with their drops:
Rakkman – Night Flyer, Legendary Pistol
El Dragon Jr – Unleash the Dragon, Legendary Artifact [Mayhem Mode/True Vault Hunter Mode only]
Road Dog – Redline, Legendary Shotgun
IndoTyrant – Random Customization
Force Troopers – Random Legendary class mods
Demoskaggon – Random Legendary Shield
The Unstoppable – Band of Sytorak, Legendary Shield
Thunk & Sloth – It's Piss, Legendary Grenade Mod
Maxitrillion – The Horizon, Legendary Shotgun
Borman Nates – Psycho Stabber, Legendary Pistol
Princess Tarantella II – Hive, Legendary Rocket Launcher
Mother of Grogans – Random Legendary Artifacts [Mayhem Mode/True Vault Hunter Mode only]
Red Jabber – Random Legendary Grenade Mod
Urist McEnforcer – Masterwork Crossbow, Legendary Sniper Rifle
The event kicked off at 3 p.m. yesterday and will continue until transitioning to "Show me the Eridium!" on Oct. 15.
Image Courtesy Gearbox