Brax Joins T1 as a Professional Valorant Player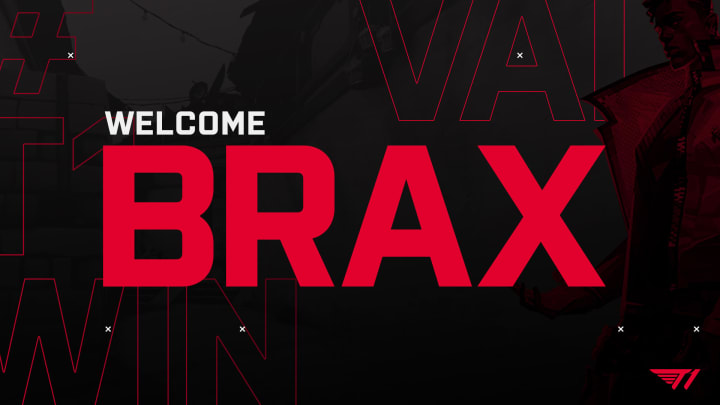 Brax has joined T1 as a professional Valorant player and content creator.
In a tweet published on March 10, T1 Entertainment and Sports officially announced that Braxton "Brax" Pierce would be joining to organization for Valorant, Counter-Strike: Global Offensive, and other first-person shooter titles as both a professional player and content creator.
Brax Joins T1 as a Professional Valorant Player
While Valorant has not yet been released to the public, Brax has become the first offical Valorant professional and T1's first professional player for the game. According to a tweet by Brax on March 9, T1 plans on building a competitive Valorant team with Brax as one of the core members.
Brax initially gained notoriety for his professional CS:GO play when he joined the competitive scene in 2012. Despite getting banned from all CS:GO events in 2015 and only being reinstated to ESL and Dreamhack competition in 2017, Brax was considered one of the best young CS:GO players in North America and was a part of the iBUYPOWER side that made it to the FACEIT League Season 2 Finals.
The news of Brax's signing comes just over a week after Brax announced on Twitter that he would be looking to continue his professional gaming career in Valorant. He is the first in what will most likely be an avalanche of player signings as Valorant inches closer to its official release date and other teams prepare their rosters.
T1 also made headlines earlier in February by announcing that Lee "Faker" Sang-hyeok had signed a three-year contract extension that would give him partial ownership of T1 Entertainment and Sports.