Bundle for Ukraine: Near 1000 Products Included in New Itch.io Bundle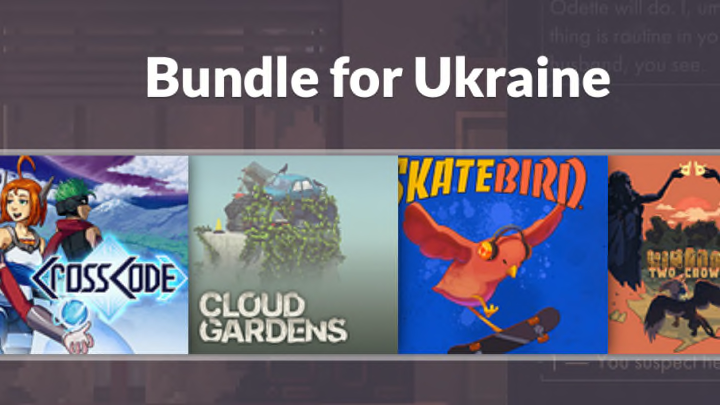 Image courtesy of itch.io
A new bundle from itch.io has been put together containing almost 1000 products, with all proceeds going to charities supporting Ukraine.
Itch.io, a popular websire for users to host, sell and download indie games, have joined up with over 700 creators to create a charity bundle of games to raise money for the people of Ukraine in the wake of the country's war with Russia.
The bundle, currently worth over $6,500, is available to purchase for a minimum donation of just $10. All proceeds from the bundle will be equally, and entirely, split between two charities: International Medical Corps, which provides medical assistance in the region, and Voices of Children, a Ukrainian organization that helps children cope with the struggles and horrors of war.
In the bundle's description, itch.io said, "Several prominent developers and publishers signed up to itch.io specifically to be in this bundle. And there's something for everyone - we have almost 600 digital video games, over 300 analog tabletop RPGs, and dozens of asset packs, books, zines, and comics, soundtracks/music, and a host of other products. Also unique to this bundle, we only allowed paid products."
Joining the huge line-up of games include the likes of Superhot, A Short Hike, Celeste, and Summer in Mara.
The bundle is only available for a limited time and is well worth getting your hands on. The games will be available as direct downloads from the itch.io website.
Players can purchase the bundle directly from the itch.io website.