League of Legends
BWW LCS Fan Box: What Does it Include?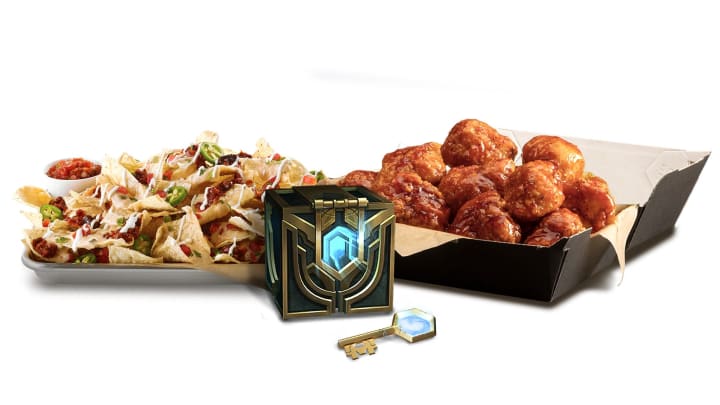 Buffalo Wild Wings released a limited edition LCS Fan Box for League of Legends fans. The bundle offers in-game rewards exclusively to Blazin' Rewards members.
Buffalo Wild Wings and the LCS, North America's professional League of Legends competition, signed a partnership which was announced in August of 2020. By agreeing to sponsor the league, Buffalo Wild Wings became the "Official Sports Bar of the LCS." The deal they signed allows the restaurant chain to broadcast LCS games through the Buffalo Wild Wings' in-bar channel.
BWW LCS Fan Box: What Does it Include?
The Buffalo Wild Wings LCS Fan Box offers a tasty treat for League of Legends fans. The limited edition Fan Box includes a meal of six boneless wings and nachos. Players will also receive a Hextech Chest and Key, in addition to exclusive skin drops throughout the time that this offer is available.
You can currently purchase the LCS Fan Box on the Buffalo Wild Wings website. In order to receive the in-game rewards, you will have to be a Blazin' Rewards member. According to the website, "access to the Hextech Chest + Key will be received via email" within 48 hours.