Call of Duty Black Ops Cold War Season One Preseason Rewards: How to Claim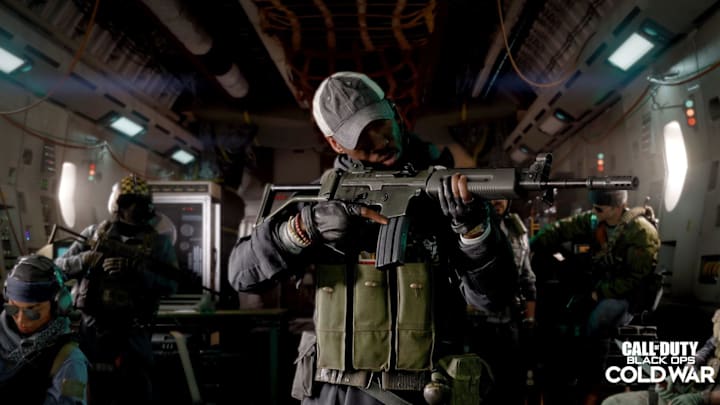 Photo by Activision/Treyarch
The Black Ops Cold War Season One battle pass is set to kick off next week and players are receiving some special pre-season rewards. Here is how you can also get your hands on the Black Ops Cold War preseason rewards before Season One launches on Dec. 16.
Call of Duty Black Ops Cold War Season One Preseason Rewards: How to Claim
To receive the free preseason rewards in Cold War, all players have to do is to have played the latest entry in the COD franchise before Dec. 15, the day before Season One is set to go live in both Cold War and Warzone.
Upon logging in, players will receive the following items:
The Scorch Operator Skin for Park.
The Barrio Operator Skin for Garcia.
The Can of Concealment Weapon Charm.
The Collectable Tin Weapon Charm.
The Micron Reticle.
The Maze Reticle.
The Ground Patrol Blueprint for the FFAR 1.
The Excavator Blueprint for the Milano 821.
The Breach & Clear Calling Card.
Unfortunately, the weapon blueprints aren't that exciting considering the FFAR 1 and Milano 821 are among the weakest weapons in their respective classes.