Call of Duty League 2022 Championship Weekend Announced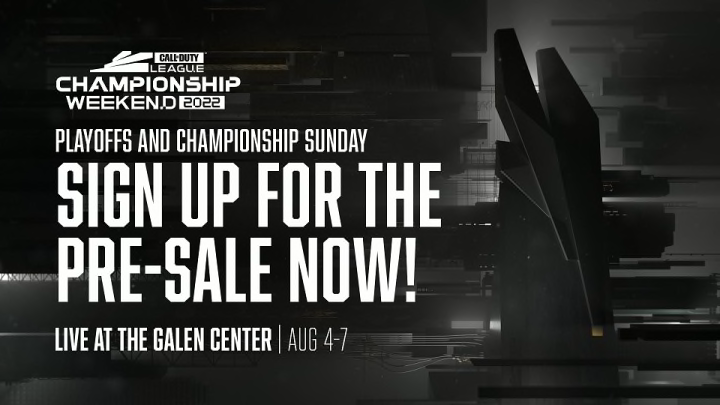 The Call of Duty League Championship Weekend is set to take place at the Galen Center for the second year in a row. / Image courtesy of Call of Duty League
The Call of Duty League (CDL) 2022 Championship Weekend will take place at the Galen Center in Los Angeles, California, from Aug. 4 to Aug. 7, Activision announced Wednesday.
For the second year in a row, CDL Champs 2022 will feature the top eight teams competing in the Playoffs on the campus of the University of Southern California. The end-of-year event will take place about two weeks after NY Subliners Major IV, which will serve as the last chance for teams to qualify this season.
Aside from the venue and the total number of teams competing staying the same, however, there are said to be two major changes for the 2022 Playoffs and Champs:
Unlike in 2021, the top two seeds will no longer get byes and the bottom two seeds will no longer start in the Losers Bracket. 
All eight teams will start in Winners Round 1.
The Championship Weekend Presale will begin Monday, June 27 at 2 p.m. ET, giving fans a chance to secure their tickets as early as possible and save $5. The only way to get access is to sign up for the Call of Duty League newsletter.
All tickets for the 2022 Championship Weekend will go on sale Thursday, June 30 at 10 a.m. ET.
---
For more on Call of Duty, be sure to check out our top five lists:
Additionally, feel free to check out our timeline on the history of the Call of Duty franchise!