Call of Duty League Playoff Schedule Announced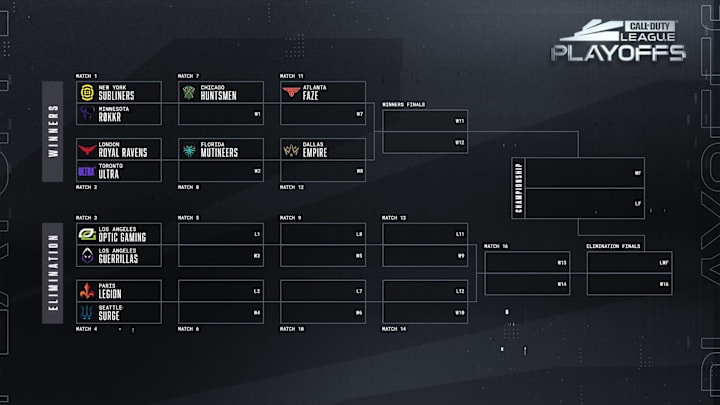 The Call of Duty League playoff schedule has been released after the completion of the Toronto Home Series. The Call of Duty League sent out the full postseason schedule, which begins Aug. 19, and gave us a date for the beginning of Championship Weekend on Aug. 29.
For the playoff series, the winners and losers will get split up into elimination brackets, which will help the playoff schedule move more fluidly. The days in which the games are played have also gotten a major shakeup too. Previously a postseason day featured three or even more matchups within it, now the first three days of postseason play will have only two matches each.
Call of Duty League Playoff Schedule Announced
The event will be live-streamed on COD League YouTube channel and will feature some massive names like the Chicago Huntsmans Seth "Scump" Abner and Matthew "Formal" Piper, who will be looking to make a jump from fourth and dethrone the first place team Atlanta FaZe.
With the new bracket seeding system and the standard best-of-five winner takes all, along with the collective pool of $4.6 million dollars on the line, the pressure is mounting.