Call of Duty: Modern Warfare 3 Logo Leaked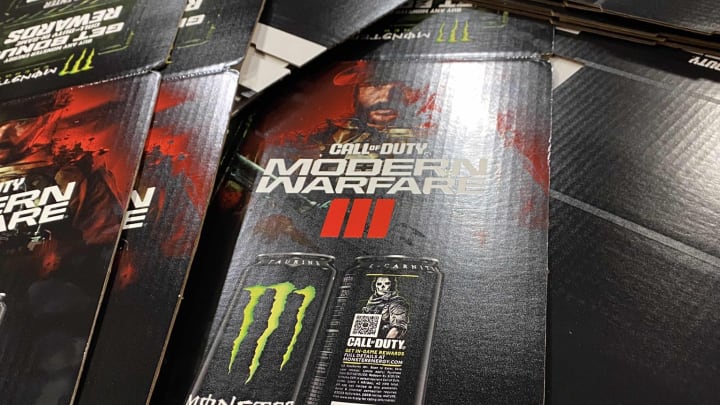 algebra_sloth on Twitter
The Call of Duty: Modern Warfare 3 logo has been leaked by Twitter user algebra_sloth and the images from what appear to be promotional boxes of Monster Energy are making the rounds on social media.
It has long been rumored that Call of Duty 2023 will be Modern Warfare 3, but this is the first official confirmation considering the promotional imaging. The art depicts a red theme and series staple Captain Price with an apparent villain, possibly Makarov, behind him. The red theme takes over from the green theme of MW2 (2022).
Check out algebra_sloth's images below.
Call of Duty: Modern Warfare 3 Logo Leaked
Expect the box art to look similar to this, minus all the Monster Energy drink promotion of course. Though, it seems a Monster promotion is coming at some point with a QR code and Call of Duty branding depicted on algebra_sloth's images.
Community response has widely been "Black Ops 3 but make it red," for the numbering. Plus, many hope this is the final entry in the rebooted Modern Warfare franchise considering how unpopular MW2019, MW2 and news of a direct sequel have been among the hardcore fan base.
The official Call of Duty 2023 reveal is slated to take place during Warzone Season 5, so expect an announcement sometime in August.