Call of Duty
Call of Duty: Next Planned for September 15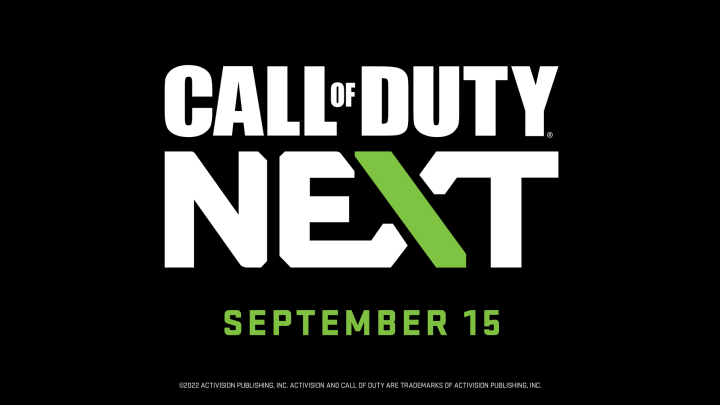 Image courtesy of Activision
A new franchise showcase, Call of Duty: Next, has been announced for Sept. 15.
Billed as showcasing the "immediate future of Call of Duty," Activision announced Call of Duty: Next during the CDL Champs 2022. According to an official blog post, the showcase will be presented by Infinity Ward and will feature "robust information drops detailing innovations, live gameplay, and a whole lot more."
The showcase will also offer fans a full reveal of Call of Duty: Modern Warfare 2's multiplayer. Images from the upcoming mode were previously leaked by NFL players during an early hands-on preview, though were swiftly taken down.
Players will also gain the chance to win more Early Access beta codes for Modern Warfare 2.
The showcase is set to feature the following:
Information on what the imminent future of Call of Duty will look like, including more details regarding Modern Warfare 2, information on the next Call of Duty: Warzone, and more on the mobile version of Call of Duty: Warzone.
A full Modern Warfare II Multiplayer reveal.
Numerous streamers at the event, playing the games in real time.
Information and surprises.
Infinity Ward have also announced the dates for Modern Warfare 2's Open Beta, taking palce across two weekends in late September.
Call of Duty: Modern Warfare 2 is set for release on Oct. 28, 2022.
---
For more on Call of Duty, be sure to check out our top five lists:
Additionally, feel free to check out our timeline on the history of the Call of Duty franchise!