Call of Duty, Overwatch, and Diablo to Join Xbox Game Pass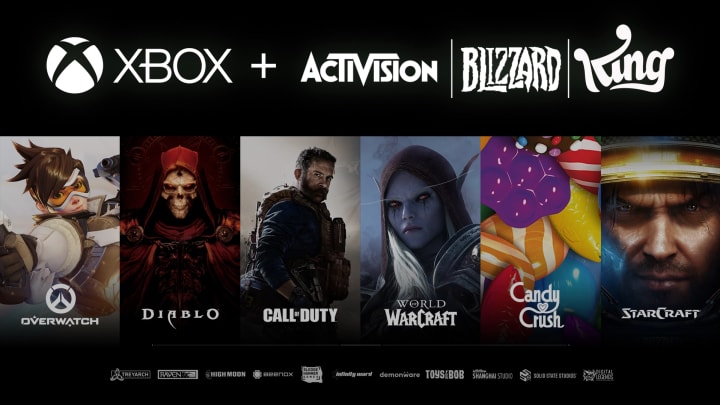 Image courtesy of Microsoft/Activision Blizzard
Microsoft Gaming CEO Phil Spencer has detailed plans to put Call of Duty on Xbox Game Pass, alongside other Activision Blizzard properties.
Spencer outlined the plans in a new blog post published to Microsoft's website, in which he refers to games such as Overwatch, Diablo, and Call of Duty heading to Xbox Game Pass once Microsoft's acquisition of Activision Blizzard is completed. "Game Pass empowers developers to bring more games to more players, not fewer.  We intend to make Activision Blizzard's much-loved library of games – including Overwatch, Diablo and Call of Duty – available in Game Pass and to grow those gaming communities" Spencer said.
"By delivering even more value to players, we hope to continue growing Game Pass, extending its appeal to mobile phones and any connected device."
Despite the intended move, the post reconfirmed that Call of Duty will remain available on PlayStation. "As we've said before, we are committed to making the same version of Call of Duty available on PlayStation on the same day the game launches elsewhere."
The blog post follows the announcement that the UK's Competition and Markets Authority (CMA) has called for a more "in-depth" investigation into Microsoft's intended acquisition of Activision Blizzard. The CMA have said expressed concerns that the acquistion "could substantially lessen competition in gaming consoles, multi-game subscription services, and cloud gaming services".
While Spencer's blog post didn't directly name the CMA, he responded to the announcement, saying, "We will continue to engage with regulators with a spirit of transparency and openness as they review this acquisition. We respect and welcome the hard questions that are being asked."
"We believe that a thorough review will show that the combination of Microsoft and Activision Blizzard will benefit the industry and players."