Call of Duty Vanguard: January Patch Notes Explained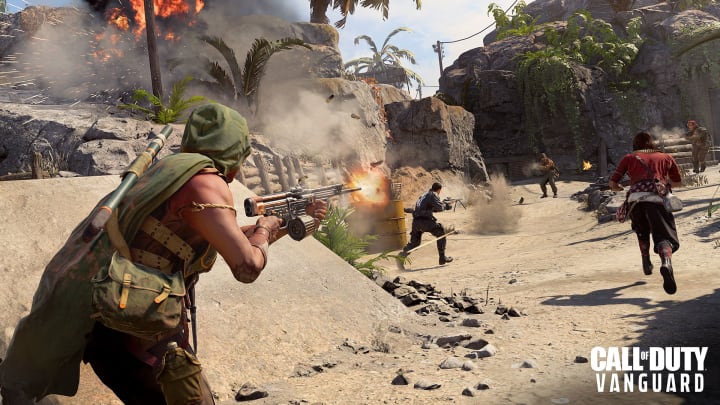 A new patch has been teased by Sledgehammer Games and is expected to come to Vanguard soon. / Activision
Call of Duty: Vanguard developers Sledgehammer Games have teased upcoming changes to Vanguard as their Holiday break comes to an end. Players have been patiently waiting for a new patch to change things up in Vanguard, as many glitches and bugs have negatively affected gameplay.
Sledgehammer Games tweeted a few of the upcoming changes to Vanguard soon, listing them out in the following thread.
Here are the changes that Sledgehammer listed in their tweet that should be coming to Vanguard soon, likely with the start of Season 1 Reloaded:
Changes to help with the completion of Panzerfaust Challenges
Perk adjustments to help counter all things fire
A weapon balancing pass (Sniper buffs and Shotgun nerfs!)
A tweak to Mortar Barrage to reduce the duration
The Sniper and Shotgun nerfs will be welcomed with open arms by Vanguard players, who have asked for balancing of the weapons in small maps such as Das Haus since the game launched. The Mortar Barrage killstreak has also frustrated players, so changes to the Barrage will help balance the killstreak for both users and receivers.
While there isn't a set date for the update to arrive in Vanguard, we expect the update to be available between now and Jan. 13.