Call of Duty: Vanguard Multiplayer is Free for Two Weeks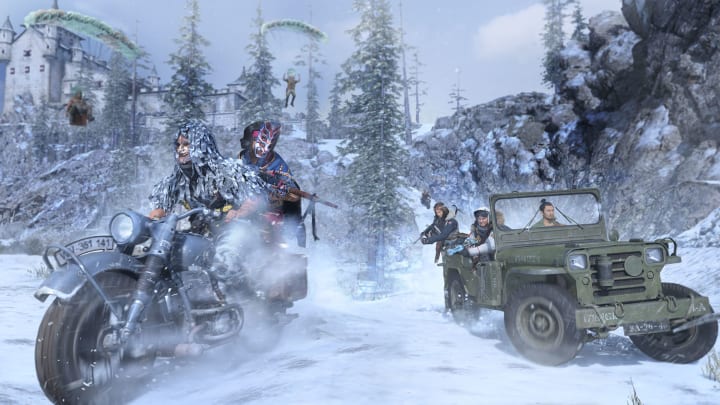 Image courtesy of Activision
Starting tomorrow, March 30, players can check out Vanguard Multiplayer for free over the next two weeks.
Beginning March 30 and running until April 13, 2022, Call of Duty are giving players free access to Vanguard Multiplayer, including new Season Two maps, a new objective mode, and a featured Playlist containing a variety of the game's maps.
The idea here is to give players the full taste of what Vanguard has to offer, for anyone who has yet to purchase the game. Players can try their hands at the game's latest maps: Casablanca and Gondola. The official description of each map reveals just what players can look forward to:
Casablanca: A shining jewel of Morocco, Casablanca is a medium-sized, three-lane-style map within a bustling marketplace. With several buildings to explore and climb upon, expect a variety of vertical engagements that invite both close- and long-range tactics.
Gondola: Don't look down on this medium-sized, three-lane-style map. Take a trip on the Gondola to travel above a large gulch and fire watchtower, but hop off before it goes off the cliff! Operators can also take advantage of the long sightline this gondola route provides, or head through the power plant and caves for more close-quarters battle.
As for the new objective mode, players will find themselves healding to the Alps where they'll need to capture all bases.
Lastly, players will be able to get a taste of the game's most popular maps, thanks to the special featured Playlist. Maps such as Shipment, Das Haus and more will be included for Free Access players.
Vanguard Multiplayer Free Access begins on March 30 and ends on April 13.