Call of Duty
Call of Duty: Vanguard Multiplayer Sneak Peek Set for CDL Championship Sunday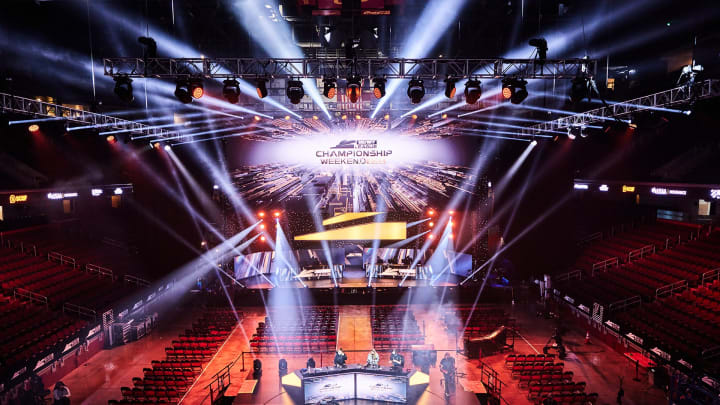 The CDL Championship concludes Sunday, Aug. 22. / Photo courtesy of Call of Duty League
A sneak peek of Call of Duty: Vanguard multiplayer will be revealed during Championship Sunday, the Call of Duty League announced Thursday.
Activision and Sledgehammer Games dropped plenty of Vanguard news Thursday, unveiling in blog posts and trailers everything from the upcoming COD's release date to details about Warzone's new anti-cheat system. Coming this Sunday, however, it appears Vanguard's multiplayer will have its own time to shine in the spotlight.
Exact details of what the preview will include are unknown, as is the precise timing of the preview.
Aside from the 20 World War II multiplayer maps that COD: Vanguard is set to offer on day one, multiplayer fans should be on the look out for anything relating to the upcoming title's new Caliber system. In conjunction with an advanced Gunsmith, Activision and Sledgehammer Games emphasized that the new feature will bring immersive and reactive environments to a new level.
Additionally, the multiplayer sneak peak could give us a feel for just how different Vanguard's gameplay will be, especially for those coming from Treyarch's Black Ops Cold War. COD: Vanguard will be running on the next-gen engine that Infinity Ward used in Modern Warfare (2019), which all but confirms that its graphics, movement and gunplay will take some time for some players to adjust to.
Information on the game's forthcoming Open Beta is coming soon, along with the official COD: Vanguard multiplayer reveal.
Post-launch, Activision said players should expect a "colossal calendar brimming with free content," including new Multiplayer and Zombies maps and modes, seasonal events, community celebrations and more.
Call of Duty: Vanguard is set to launch for PlayStation 4, PS5, Xbox One, Xbox Series X|S and PC (via Battle.net) on Nov. 5, 2021.