Call of Duty Vanguard Pre-Order Bonuses Explained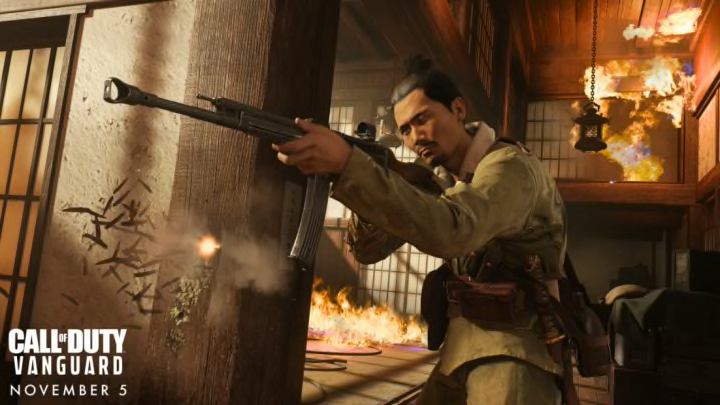 Image provided by Activision. /
Call of Duty: Vanguard is just around the corner, and many players have already put in their pre-orders. Are there any cool rewards for preordering the game, and if so, what are they?
Keeping the tradition of modern releases alive, players who pre-order Vanguard digitally or physically will earn some exclusive rewards, like cosmetics or access to content earlier than usual. All players need to do is go to their local retailer and place a pre-order with them, or go to their respective online console platform and place a digital order there. Regardless, rewards will be given either in-game or via code, though the rewards differ by version.
Call of Duty Vanguard Pre-Order Bonuses Explained
The pre-order bonuses are good for all consoles, and pre-ordering any edition of the game will grant the player:
Night Raid Mastercraft Weapon Blueprints – can also be used in Black Ops Cold War and Warzone
Operator Arthur Kingsley – can also be used in Black Ops Cold War and Warzone
An opportunity to pre-load the game early.
Like Modern Warfare and Cold War, cool operators can immediately be earned just by buying the game early, and these weapon blueprints come complete with tracer rounds. What's better is that these cosmetics can also be used in Cold War, meaning that content in this game can be applied to those games.
Pre-loading the game early is also pretty cool, as users can install the game on their platform days in advance so that when the game goes live, they can jump in immediately. Of course, this doesn't apply to physical editions of the game, though they will need to install any Day 1 Patches upon bootup, which can take quite a while.
Don't miss out on these cool rewards, as when the game releases, they'll be gone for good.
Call of Duty: Vanguard will release on Nov. 5, 2021.