Call of Duty
Call of Duty Vanguard Release Windows Revealed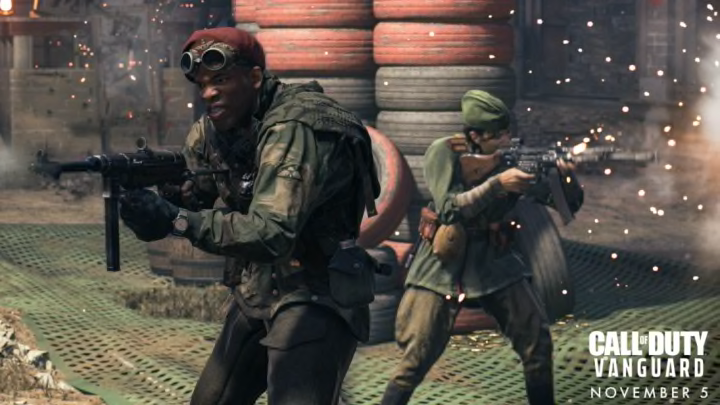 Image provided by Activision. /
The day to jump into one of mankind's greatest conflicts is almost here, and fans are eager to pick up their copies of Call of Duty: Vanguard. So, when do they come out?
Call of Duty is returning to its WWII roots once more with Vanguard, and it's shaping up to be a massive game. Featuring a complex campaign across all fronts, a frantic multiplayer mode, and Warzone's chaos, Vanguard is possibly the biggest game yet. It's beta was met with warm reception, and many look forward to the full release with high hopes.
Call of Duty Vanguard Release Windows Revealed
Call of Duty: Vanguard will release worldwide on November 5, 2021 on the Xbox and PlayStation families of consoles, as well as PC. Not only will the game be released on the fifth, but the service will also be unlocked at the same time worldwide at 12 a.m. ET.
The following are the regions around the world and when their games will go live:
Seattle (PT) - 9 p.m on Nov. 4
New York (ET) - 12 a.m on Nov. 5
London (GMT) - 4 a.m on Nov. 5
Berlin (CET) - 5 a.m on Nov. 5
Tokyo (JST) - 1 p.m on Nov. 5
Sydney (AEDT) - 3 p.m on Nov. 5
Each console will have different editions of the game that will be available for purchase, including content that varies by edition. All platforms will see a Standard Edition, that will come with the Frontline Weapons pack. There's also an Ultimate Edition for all platforms that come with special Operator skins, exclusive weapon blueprints, XP Boosts, and a free Season 1 Battle Pass.
For consoles specifically, there are cross-gen bundles for those who are thinking of upgrading to the newest line of consoles. This version includes two separate versions of the game for different generations of consoles. Xbox users will have copies of Vanguard for both the One and X/S, and Playstation players will have copies for the PlayStation 4 and the PlayStation 5.
Call of Duty: Vanguard will release worldwide on Nov. 5 on all consoles.