Call of Duty
Call of Duty: Vanguard Season 1 Retro Map Teased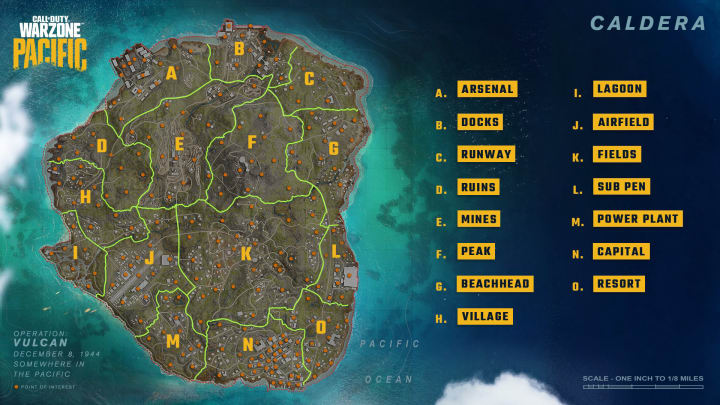 Photo by Activision
Call of Duty: Warzone's newest map is getting closer to the release date and new information about what is featured in the map has been released.
Caldera is set to be released on Dec. 8 for anyone who owns Call of Duty: Vanguard and Dec. 9 for everyone else.
Call of Duty: Vanguard Season 1 Retro Map Teased
With Caldera being released, all Warzone fans are extremely excited as the new Anti-Cheat system will also being coming out soon.
In a recent tweet, the CharlieIntel account showed off information about the new map stating, "that includes a Pacific-inspired take on a fan-favorite classic Call of Duty map…"
With that tease being out, a lot of fans of the Call of Duty franchise have started the rumors of what can possibly be the "fan-favorite classic" that is making a return.
Some people have mentioned Makin from Call of Duty: World at War. The problem with that idea is that Makin is already a Pacific inspired map. With that already being in place, it is unlikely that will be the result.
Another more likely scenario would be the return of Terminal as there have already been some rumors about Terminal being in the new Warzone map with some possible leaks apparently already floating around.