Call of Duty Warzone: 3 Things a Modern Warfare Battle Royale Needs to Contend With PUBG and Fortnite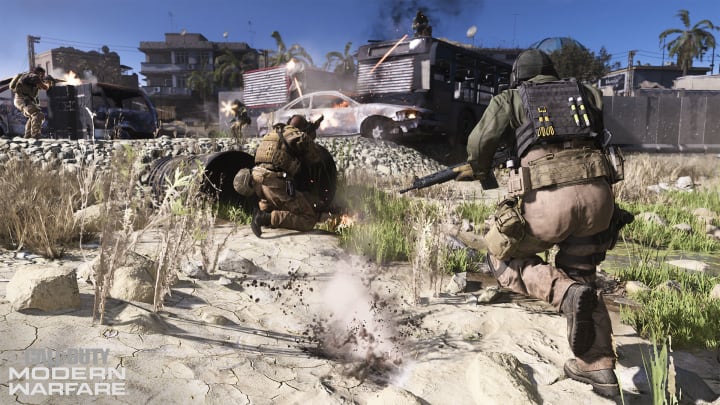 Call of Duty Warzone: 3 Things the BR Needs to Contend With the Big Titles / Image by Activision/Infinity Ward
Call of Duty Warzone, the Call of Duty: Modern Warfare game mode that has been leaked and rumored about, is expected to be a battle royale mode and likely released soon.
If it ends up being a battle royale mode, it would be the second Call of Duty title to have one following Black Ops 4's Blackout. PLAYERUNKNOWN'S BATTLEGROUNDS, Fortnite and Apex Legends continue to dominate the market, so here are three things Warzone needs to contend with the big boys.
Call of Duty Warzone: 3 Things a Modern Warfare Battle Royale Needs to Contend With PUBG and Fortnite
1. Free-to-Play
If Activision wants Warzone to succeed like Fortnite for example, then the mode has to be free-to-play. If it is limited to being played only if you own the game, then the amount of people playing the game will be limited as well. To gain massive popularity, it must be open to more than just those who own the game.
2. Popular Guns Showcased
Guns like the MP5, M4A1, AX50 and the MP7 should be included in the royale mode as they are among the most popular weapons in the game itself. With the inclusion of these, players who love the game will love the royale mode just as much. If they aren't, then the mode would fail where other big royale games succeeded.
3. Missions and Challenges
Just fighting in an all out free-for-all sounds fun enough, but players will be drawn in even more if there are missions or challenges that give them something to earn. Everyone likes playing for something rather than just simply playing, so this addition would make the battle royale all that more popular.