Call of Duty Warzone: 3 Things Infinity Ward Should Borrow From Blackout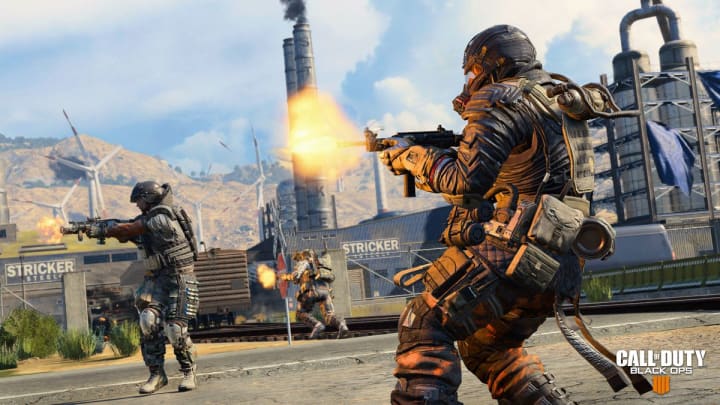 Call of Duty Warzone: 3 Things Infinity Ward Should Borrow From Blackout / Photo Courtesy of Treyarch
Call of Duty Warzone, rumored to be the next battle royale mode in the franchise, is building hype and anticipation during Modern Warfare Season 2. With fans excited for another BR rendition, here are three things Infinity Ward should borrow from Treyarch's Blackout.
Call of Duty Warzone: 3 Things Infinity Ward Should Borrow From Blackout
1.

Perk Pickup
Photo Courtesy of Treyarch
Like Pointman where players can string together a series of kills to unlock more perks for themselves, Warzone should implement a similar type of system. Blackout allows players to pick up perks and when timed correctly, they can be extremely useful. Maybe Infinity Ward can implement a system to backpack the temporary perks. It'll add a bit more strategy and force players to use their loot wisely.
2.

Vehicles
Photo Courtesy of Treyarch
Allowing teams to navigate their way quickly across the map is something Blackout excels at. The map is large enough to withstand the player count but small enough to not feel like you have to hike to get inside the circle. There is a long list of vehicles used in Modern Warfare so it shouldn't be difficult to implement at least one.
3.

Pay Homage to Past Games
Photo Courtesy of Treyarch
Everyone likes a little bit of nostalgia every now and then. With a large map, Infinity Ward will have many opportunities to pay homage to their past Call of Duty games. Blackout's map is slowly turning into a melting pot of old Treyarch maps so it would be interesting to see Infinity Ward do the same.