Call of Duty: Warzone Pacific Map Overview: All POIs Revealed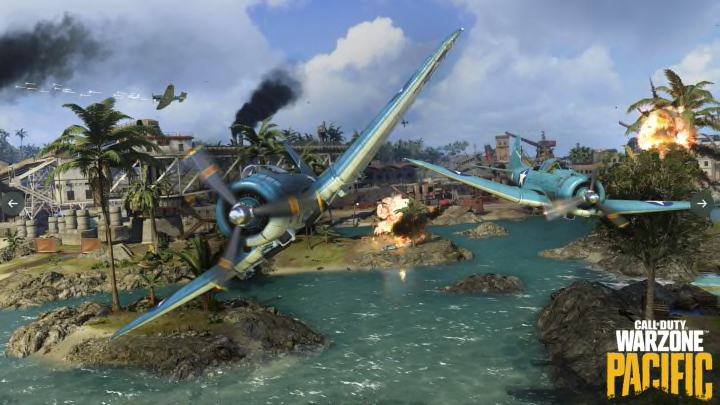 The new Call of Duty: Warzone Pacific map, Caldera, will be live on Dec 3, here are all the newest locations to land. / Photo Courtesy of Respawn Entertainment
The new Call of Duty: Warzone Pacific map will be live in the next month, and information on the map and all the newest locations are already being shared.
The latest Warzone map will be located in Caldera, following the World War II theme of Call of Duty: Vanguard. Here is a list of all the landing points-of-interest possible in the newest Warzone map.
• Volcano
• Naval Shipyard
• Ancient Structures
• Fishing Village
• Submarine Base
• Phosphor Mines
• Air Port
• Beach Defenses
• Ore Processing Docks
• Taro Farms
• City Capital
While it doesn't look like there will be a large, downtown or stadium-like area for players to all collide, there are some interesting locations that might make for great final battles. The fishing village looks like a prime place to have some scenic gunfights, or if you need a house to huddle in with your squad or on your own to gather yourself. The mountains and volcano will also be a go-to land for snipers and those who fight best when from long-range.
In one of the screenshots, we also see planes battling in the skies above an airport, so it will be interesting to see if they're set to replace helicopters from Verdansk. If so, the WWII immersion will bring an entire new element to the Battle Royale mode.
The new Warzone map has an early access release of Dec 2, while the full release of the new map will be on Dec 3. Call of Duty: Vanguard is available now worldwide.