Call of Duty Warzone Release Date Set for Tuesday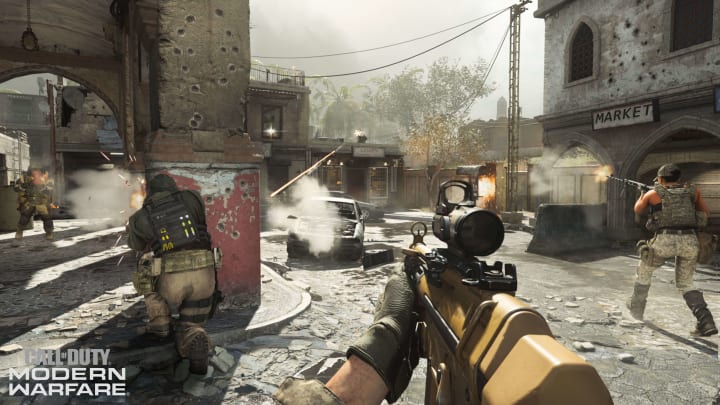 Call of Duty Warzone Details / Image by Activision/Infinity Ward
Call of Duty Warzone release date is confirmed for Tuesday after an in-game countdown appeared in Call of Duty: Modern Warfare.
Infinity Ward has reportedly been developing a new battle royale called Warzone. It has been rumored to be a standalone game from Call of Duty: Modern Warfare, meaning you won't need to have Modern Warfare to play the game.
Here's all the info on Warzone.
Call of Duty Warzone Details
Like mentioned earlier, the game will reportedly be a standalone battle royale game. It will also be free-to-play, like Fortnite, which is should increase its chance to take off in the already crowded genre. It will be cross-platform and the matches will consist of 150 players.
The matches will consist of classic maps from Call of Duty just like Black Ops 4's Blackout. The battle royale mode might include fan-favorite Infinity Ward maps like Strike, Backlot, Crossfire and more.
According to the counter in the Modern Warfare menu, the game should unlock at 11 a.m. ET. on Tuesday. Infinity Ward nor Activision has made a formal announcement which is odd considering how big Warzone looks to be for the Call of Duty franchise.