Call of Duty
Call of Duty: Warzone Season Six Battle Pass Trailer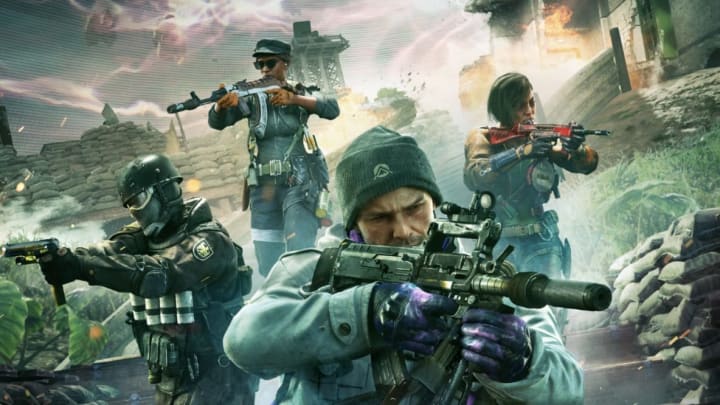 Courtesy of Activision /
The trailer for Call of Duty: Warzone's new battle pass has launched, going over some of the new content players can expect to come with Season Six. This trailer covers multiple new location and cosmetics that will be coming to Verdansk in a few days, as well as much other new content. Here is what players can expect come Warzone Season 6.
The trailer revels quite a few new things coming to the game. First and probably most important to the community, Alex Mason is back. The iconic Black Ops protagonist will make his return in Warzone, and seemingly is part of the overarching plot of Verdansk. The map has seen better days, with many locations having been leveled or destroyed by explosions. What this means for the future of the map remains to be seen, but it is expected to see a lot of new changes in the coming months.
Call of Duty: Warzone Season Six Battle Pass Trailer
More cosmetics have also been revealed, including the Heretic and Gravitas blueprints among others, which will be available along with the battle pass when the new season launches. There were also new stickers and charms seen as well, and those are probably available as tiers within the battle pass as well.
The new Grav assault rifle is also able to be earned through this new battle pass, which seems to specialize in long range combat. This is not the only weapon making its way into the game though, as the Ironhide lever-action shotgun will become available as well.
All of this content and much more can be expected when the next season launches in a few days, and players will be able to enjoy all of this new content as well as the introduction of Alex Mason when it does. This season might mark large changes to the map as well, so players will have to keep a look out for that.