Call of Duty
Call of Duty x Young & Reckless Collab Revealed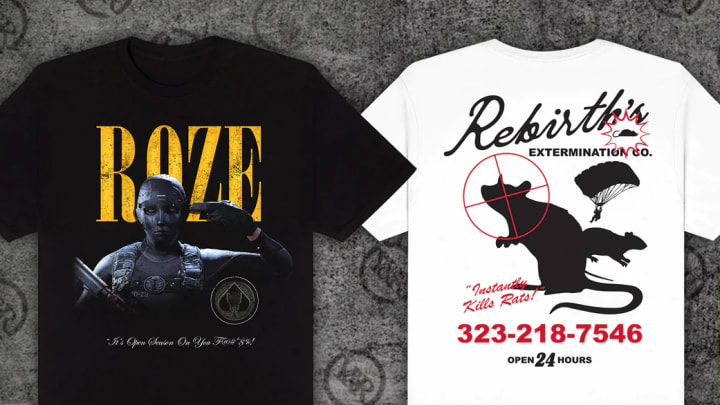 "Open season starts now!" / Activision
Two Call of Duty: Warzone x Young & Reckless T-Shirts are available now exclusively online.
The latest collab between the two was announced on Sept. 23, and includes two new offerings that will likely catch the eye of many longtime Warzone fans.
The Warzone x Young & Reckless collab includes the Roze tee and the Rebirth Extermination tee.
Both shirts are listed at $35 for sizes S-XL and $38 for XXL. The items are available exclusively for a limited time at the Call of Duty Shop.
The Roze tee could be a no-brainer pickup for those who mercilessly rocked the notorious "pay-to-win" Operator skin in-game over the years.
Meanwhile, for those who prefer to play on Rebirth Island religiously, the Rebirth Extermination tee should be right up your alley and could be a good souvenir, considering the map just might be gone for good soon.
---
For more on Call of Duty, be sure to check out our top five lists:
Additionally, feel free to check out our timeline on the history of the Call of Duty franchise!