Can Hoothoot be Shiny in Pokemon GO?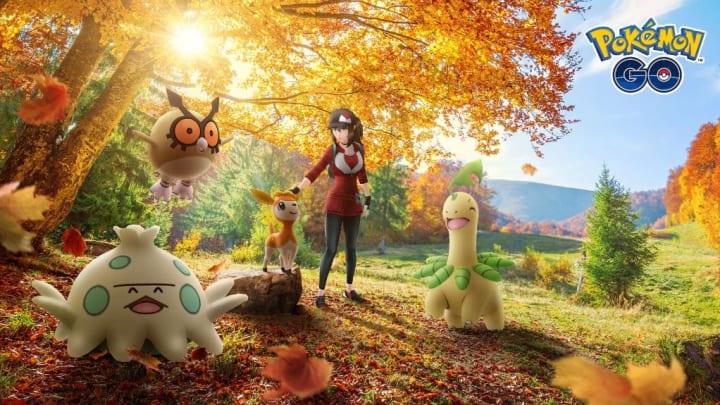 Shiny Hoothoot in Pokemon GO may be one of the most seasonally appropriate Pokemon to add to any trainer's team.
Niantic Labs are gearing up for their spooky October seasonal events this year. With the COVID-19 pandemic still affecting certain parts of the globe, Niantic has been faced with a difficult decision on how to handle its primarily mobile mechanics. This has mostly defaulted to increased spawns and lower hatching distance.
This can likely only follow suit in the new Autumn-themed event running from Oct. 9 to Oct. 12.
Can Hoothoot be Shiny in Pokemon GO?
Yes, Hoothoot can be shiny in Pokemon GO.
Like any shiny Pokemon, Shiny Hoothoot has an alternate color palette. Its palette turns its usually soft brown feathers to a bright sunny gold. However, its eyes, legs, details, and beak all remain the same color.
Hoothoot Evolution Pokemon GO
Hoothoot evolves into Noctowl using 50 candies. Shiny Noctowl has yellow-green under feathers and burnt orange top feathers. Otherwise, like Hoothoot, its beak, talons, eyes, and darker details all remain the same color.
Hoothoot and its evolved form, Noctowl, were originally introduced as part of the Johto main release on Feb. 16, 2017. Its PokeDex number is 163 and it is best known for having a special organ that allows it to track the rotation of the earth. Using this organ, Hoothoot can hoot at the exact same time every night.