Top Games
Can I Play Enlisted on Xbox One?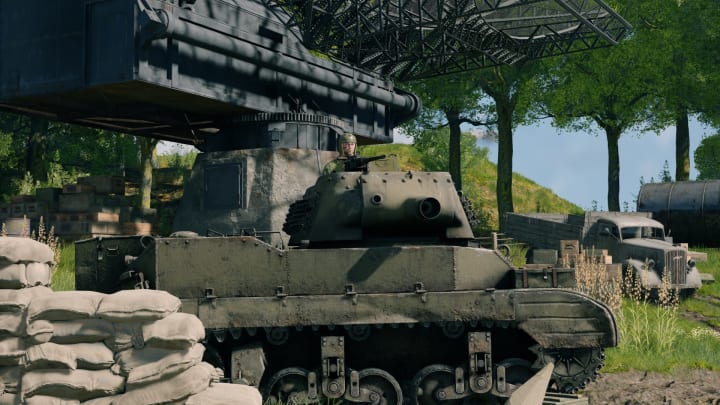 Enlisted fans have been wondering whether they can take their digital-military expertise to the Xbox One.
Developed by DarkFlow Software, Enlisted is the latest free-to-play military shooter. Players can choose to play as the leader of an infantry squadron, part of a tank crew, or an airforce pilot and battle for victory on behalf of their faction. The conflict is set in World War II.
The game has been somewhat under construction for a bit recently with players encouraged to take part in a closed beta—until early April, that is. Enlisted went live on certain platforms to the public on April 8, 2021.
Can I Play Enlisted on Xbox One?
Yes, you can play Enlisted on Xbox One. The game left closed beta testing for the Xbox One on April 8, 2021. Sergey Kolganov, Game Director of Enlisted, took to the Microsoft Xbox news blog to let players know exactly what was going on.
"Hundreds of improvements have already been made during closed beta thanks to direct feedback from our Xbox Series X|S players, and we could not be more grateful. If you are a fan of World War II shooters, please be sure to check out the game for free," he wrote.
According to Kolganov, Enlisted is a military shooter "with a different approach" in the form of historical accuracy. Players will have to use the technology available at the time—around 1940. The game strives to create a middle ground between the hardcore and casual players and allocating a vital role for each in every match.
Interested parties can pick up the game for free from the Microsoft store. It has been optimized for the Xbox Series S/X, but will run on the Xbox One according to its in-store listing.