Top Games
Can You Play Back 4 Blood Solo?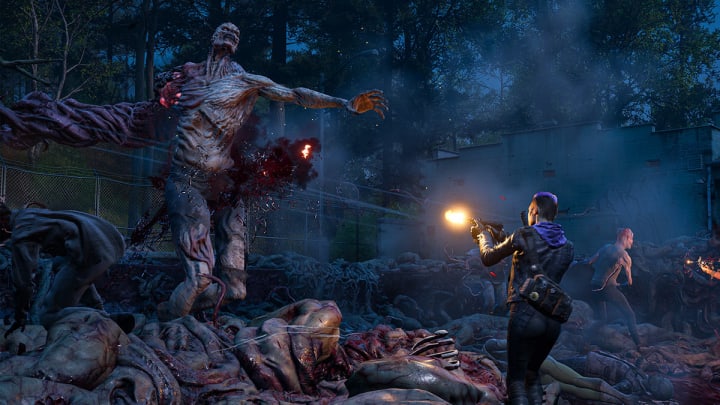 "Play with up to 3 of your friends online or go solo and lead your team in battle." / Photo courtesy of Turtle Rock Studios
From the creators of Left 4 Dead, Back 4 Blood is set to be the title that hopefully scratches the giant-sized itch of gamers longing for a new first-person zombie shooter over the years.
Among the upcoming title's new features, a lot of fuss has been made on there being a lack of a PvP campaign mode, but can you still play the game solo at least? Here's the breakdown of whether or not you can play the Back 4 Blood campaign solo at launch.
Can You Play Back 4 Blood Solo?
Despite being hailed as a a "cooperative" first-person shooter, zombie horror game with a "heavy emphasis" on "multiplayer" — as well as requiring players to have a constant internet connection to play all modes — the Back 4 Blood campaign can indeed be played solo with three A.I. teammates.
Additionally, Back 4 Blood's campaign supports online drop-in and drop-out co-op with up to three friends.
That's pretty much it for those simply looking to play alone in Back 4 Blood as its other mode, Swarm, is an eight-player affair that focuses on PvP action.
The Back 4 Blood story takes place after a catastrophic outbreak where most of humanity has either been killed or infected. Hardened by the unspeakable events and emboldened to fight for humanity, a group of veterans of the apocalypse called the Cleaners have rallied together to take on the parasite-infected horrors known as the Ridden to take back what is left in the world.