Top Games
Can You Play Death Stranding Director's Cut Offline?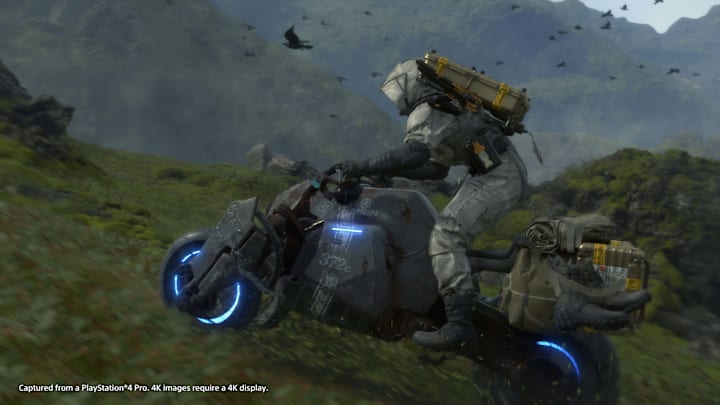 Image courtesy of Kojima Productions
Death Stranding thrives on online collaboration, but can it be played offline?
The Death Stranding Director's Cut has finally released, bringing a whole new host of features to the divisive strand game. The game itself is certainly unique, and for that reason alone it's worth checking out. Players control Sam (Norman Reedus), a courier who delivers supplies to distant settlements, all while trekking across a fractured America. Sam is tasked with reconnecting these settlements and bringing them all onto the Chiral Network.
The major themes throughout this star-studded action game are connections and collaboration, where players, with the help of the online community, work together to rebuild roads and share supplies as you undertake this perilous journey. Despite the online network being a huge part of the experience, it's not for everyone. Many might be wondering if Death Stranding can be played completely offline.
Can You Play Death Stranding Offline?
Yes, Death Stranding absolutely can be played offline. It's worth noting, though, that it does effect the overall experience of the game. Offline play doesn't effect the story but certain features will be lost. For example, with an online connection, signposts left by other players will not be present. These signposts offer tips, guidance, and general moral support. It's a great, non-invasive way to remind players that we're all working together. In offline mode, you also won't be able to send or receive likes, use equipment left by others, or see other players' Porter levels and stats.
Structures often require a major amount of resources, and while you can complete them alone, it's far easier to rely on the help of other players as you work towards this mutual goal. If you connect to the internet even once, you should still have these structures carry over. Of course, if you never connect to the internet at all, it's likely that you'll be building these structures all by yourself.
So, playing offline won't hinder you from completing the game and it will still be a unique experience. But for the full package, we'd recommend playing online - even just for a little bit.