Top Games
Can You Preorder King's Bounty 2?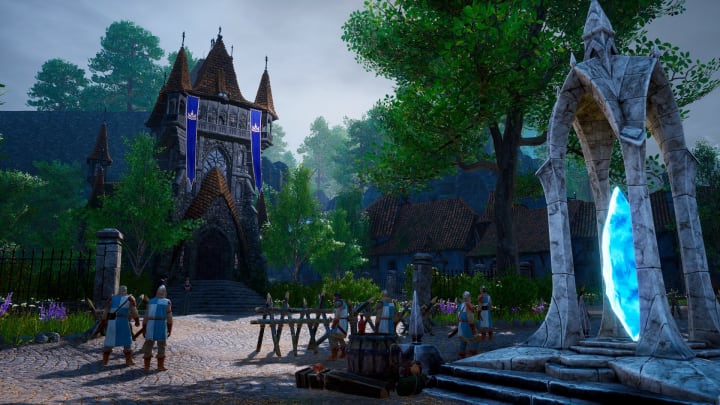 King's Bounty II, 1C Entertainment's long-awaited sequel in their turn-based tactical RPG series, is set to release Aug. 24, 2021. / Photo courtesy of 1C Entertainment
Can you preorder King's Bounty 2?
After initially being revealed in August 2019 for a 2020 release, it seems 1C Entertainment has finally put the final playtesting, fixing, and polishing touches on King's Bounty II, clearing the way for the game to release this summer.
Here's the latest for players anxiously awaiting the opportunity to preorder King's Bounty II.
Can You Preorder King's Bounty 2?
In anticipation of its Aug. 24 release date, King's Bounty II is ready to be preordered on PC, PlayStation 4, Xbox One and Nintendo Switch.
Those on Switch (delayed to 8/31), PlayStation and Xbox can pick up the Physical Standard Edition from Amazon, Best Buy, GameStop and Walmart for $59.99 USD. All console players can also pick up the Digital Standard Edition on 8/24 from the Nintendo eShop, PlayStation Store and Microsoft Store, respectively, for $59.99 USD.
For those on PC, King's Bounty II is only available in digital form, with the Standard Edition starting at $49.99 from both the Epic Games Store and Steam.
While the Physical Standard Edition comes simply with the base game, those who pre-purchase the Digital Standard Edition of King's Bounty II will be rewarded with the Day One Edition Pack:
Hounds of War Warhorse
Elite Guard premium pack
Flaming Eagles
Firehand Golems
Armored Princess's Shield
For $64.99 on PlayStation and Xbox, and $54.99 on PC, the King's Bounty II Lord's Edition includes the Day One Edition Pack and the Lord's Edition Upgrade:
Rod of Deception
Frosthammer
Staff of Harmony
Tyrant's Sword
Armor of the Hollow
Heroes & Villains Premium Pack
Lastly, the $59.99 King's Bounty II Duke's Edition is exclusive to PC and includes all DLCs from the Lord's Edition, an exclusive digital artbook and the King's Bounty II OST.