Top Games
CAPCOM Faces Lawsuit Alleging Art Theft Regarding Resident Evil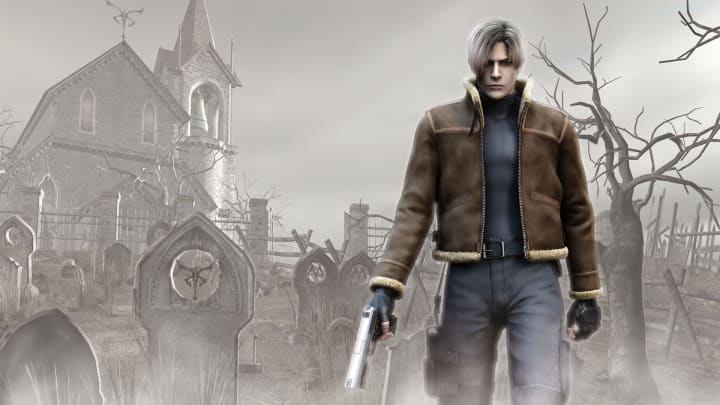 CAPCOM is facing charges of copyright infringement over allegations regarding one of its largest franchises, Resident Evil. / CAPCOM
CAPCOM is facing charges of copyright infringement over allegations regarding one of its largest franchises, Resident Evil.
The lawsuit was filed on Friday, June 4, by Judy A. Juracek, a photographer and designer, in a Connecticut court. Juracek is the artist behind the photograph collection "Surfaces"—originally published in 1996. According to her, Capcom unlawfully used photos and textures from her work in some of their largest franchises, including Resident Evil and Devil May Cry.
CAPCOM Facing Copyright Infringement Lawsuit
Juracek offered over 100 pages of supporting documents in her claim, highlighting over 200 instances of the publisher taking her photos to use in their games. She singled out "approximately 80 or more of [her] photographs" that were used and demonstrated where they were applied both in the game and as part of its marketing.  
The most notable of these is within the logo for Resident Evil 4. Apparently, the glass texture used within the physical number "4" was ripped directly from Juracek's work. Other instances include detailing on doors, sculpture and modeling on items, and even an exact replication of a stained-glass window.
Even a short scroll through the related images is enough to paint a thorough picture of Juracek's complaint.
Her collection, Surfaces, features 1,200 individual photos shot by Juracek and compiled as a reference text for other artists. It comes with an additional CD-ROM—again, this was 1996–that also contains the images. Those looking to use her work are required to contact her for licensing—which Capcom, she alleged, did not.
Additionally, because of a ransomware attack on Capcom in November 2020, she discovered that several texture files used in-game retained the same imagery and file name as those found on her CD-ROM.
"For example, the file name for a metal texture image from the CD-ROM is "ME009" and Capcom has ME009 stored in its files under that name and Capcom used this photograph in its game(s)," the suit reads.
A Capcom representative issued a statement to Polygon following the case filing. The publisher acknowledged that they are "aware of the lawsuit" and declined to comment further.
Juracek is seeking $12 million for damages due to copyright infringement and an additional $2500–25,000 for each individual image regarding "false" and/or the removal of copyright management.