Captain Laserhawk Animated Series Announced, Based on Far Cry 3 DLC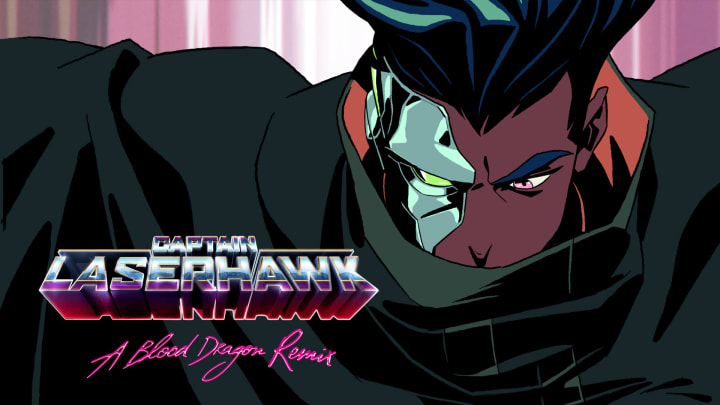 More cyberpunk dystopian action is headed to Netflix. / Photo by Netflix
A new animated series based on the Far Cry 3: Blood Dragon DLC was announced Friday as a part of Netflix's Geeked Week. Captain Laserhawk: A Blood Dragon Remix was officially announced today, and has been in development since 2019. The six-episode series is based upon the setting of the Blood Dragon DLC, in an alternate universe set in a cyberpunk dystopia.
Captain Laserhawk Animated Series Announced, Based on Far Cry 3 DLC
In a Twitter thread from showrunner Adi Shankar, he describes the endeavor as, "Captain N: The Game Masters but good ... or the Bootleg Universe short films without copyright infringement!" He also mentions that the series will feature multiple different art styles and aesthetics animated by animation studio bobbypills, to deliver what he calls a "visually distinct nostalgic acid trip."
A release date for the series hasn't yet been announced, but a teaser was released on YouTube revealing some of the animations and showing off the protagonist, Dolph Laserhawk. It's expected that just like the Far Cry 3 DLC, the show will parody some elements of 80s action films and dystopian fiction, as well as the increasingly popular genre of cyberpunk.
In other Netflix Geeked news, more information about the League of Legends animated series was revealed, as well as the new Cuphead show announcing Wayne Brady will be joining its voice cast.