Catalyst Abilities Tweaked, Lifetime KD/R Stats and Broken Moon Areas Fixed in Nov. 30 Apex Legends Update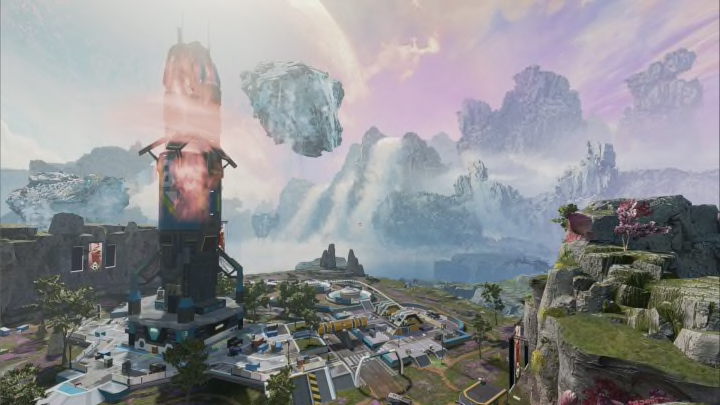 It appears a number of major bugs have been fixed in Apex Legends: Eclipse. / Respawn Entertainment
Respawn Entertainment has released its latest update for Apex Legends: Eclipse, adjusting some of the dynamics with Catalyst's kit, as well as fixing an issue affecting lifetime KD/R stats for some players from communicating in-game, numerous spots on Broken Moon and several other bugs.
Here's a breakdown of the Nov. 30 patch notes for Apex Legends Season 15.
Apex Legends Season 15 Nov. 30 Patch Notes
Here are the official adjustments Respawn has made in this patch:
Resolved Lifetime K/DR stat appearing incorrectly for some players.
Catalyst's KO shield will now work when downed while casting her Ultimate.
While in Phase, Wraith will now see doors sealed by Catalyst's passive.
While in Phase, Wraith will not be affected by Catalyst's ferrofluid.
Crypto's drone will no longer be able to open doors sealed by Catalyst's passive.
Resolved certain challenges which gave the incorrect reward amount.
Removed invisible collision that blocked ordnance and abilities in Promenade.
Numerous map fixes throughout Broken Moon to remove hiding spots and improve collision.
Guns no longer float during Season 15 emotes.
Legends will now appear properly sized on the Legend Select menu when returning to the lobby in certain scenarios.
First off, it appears many players will be either relieved or disappointed the next time they check their lifetime K/DR stats as Respawn has fixed a bug causing it to be misreported.
Meanwhile, a handful of changes have been made to Catalyst. Of the points, perhaps the most important takeaways are that Wraith players will be better equipped to counter her utility while in Phase, while Crypto won't nearly be as much of a counter to the newly added Defensive Conjurer as once thought.
Lastly, it seems Respawn has kept an eagle eye on the state of affairs on Broken Moon, having now patched "numerous" hiding spots on the new map.