Caustic's Gas 'Makes No Sense,' Apex Legends Players Claim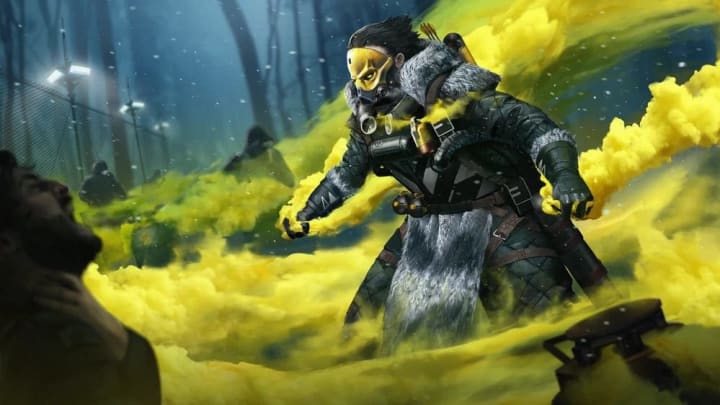 Some Apex Legends players are asking for changes to Caustic's Toxic Gas ability as it has "no logic." / Respawn Entertainment
Some Apex Legends players are asking for changes to Caustic's Toxic Gas ability as it has "no logic."
Apex Legends players are reportedly frustrated by Caustic's Toxic Gas as it bears no resemblance to its appearance in the game's lore—among other things. One Reddit post has revealed that the ability is inconsistent among opponents' abilities. It either damages their abilities little by little or not at all.
Apex Legends Players Reveal Caustic Toxic Gas Inconsistency
In a post on the official Apex Legends subreddit board published on Saturday, Aug. 28, by user Savings-Breath-1280, players were able to view just how many legends were affected by Caustic's toxic gas.
Unfortunately, that number was rather small, and even further divided by whether the damage applied to their tactical or ultimate abilities. According to the posted chart and comments below, only four legends are at all affected by Caustic's gas—Rampart, Loba, Crypto, and Wattson. This is directly at odds with the gas's description which paints it as "melting" everything in its area of effect.
"Either all or no Gadget should take Gas Damage," Savings-Breath-1280 wrote.
Casper_Von_Ghoul replied, "It is like air acid, so logically like yea. Everything should burn and melt."
Others argued that there was a certain amount of logic behind the ability—though it isn't what players expect. User lxScorpionxl wrote that the gas behaved this way for "balance reasons."
Some responses featured ideas on how to bring the ability into alignment—mostly via suggestions on which abilities should also take damage from the gas in comparison to others. Crypto's drone was compared to Seer's ultimate, alongside Mirage's clones. Another response stated that if certain legends took damage, then all their abilities should, as well.
Apex Legends developers have yet to acknowledge or comment on the ability.