CD Projekt Red Announces New Witcher Saga in Unreal Engine 5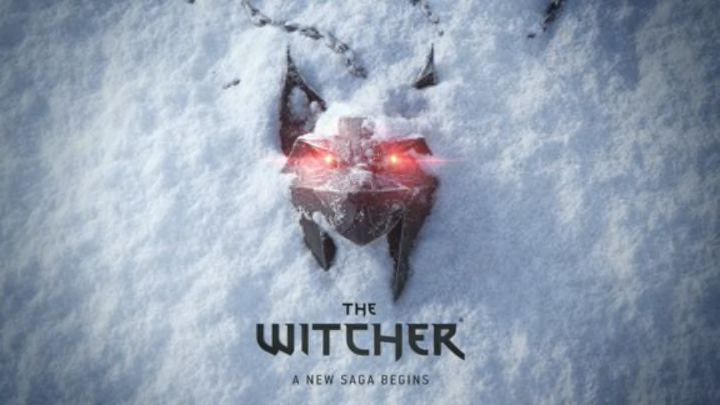 CD Projekt Red
CD Projekt Red announced a new Witcher Saga using the technology of Unreal Engine 5. The news dropped Monday, revealing a new partnership between the Witcher developer and Epic Games.
This is the first official new game in the Witcher series since 2015, and later DLCs titled
Hearts of Stone and Blood & Wine. While the news should excite many, not much else is known besides the initial teaser image. We see a witcher's medallion meaning the storyline will be centered around a witcher or a specific school. The medallion looks slightly different than the wolf medallion around Geralt's neck, so it could be a brand new school or location. However, the medallion is buried in the snow, which could hint toward Kaer Morhen.
Other than pure speculation, nothing else has been revealed including the current state of the game or the intended release window. This project could be years from release. What the press release does focus on is the partnership with Epic Games and the use of Unreal Engine 5.
CTO of CD PROJEKT RED, Paweł Zawodny talked about this new partnership.
"One of the core aspects of our internal RED 2.0 Transformation is a much stronger focus on technology, and our cooperation with Epic Games is based on this principle. From the outset, we did not consider a typical licensing arrangement; both we and Epic see this as a long-term, fulfilling tech partnership. It is vital for CD PROJEKT RED to have the technical direction of our next game decided from the earliest possible phase as; in the past, we spent a lot of resources and energy to evolve and adapt REDengine with every subsequent game release. This cooperation is so exciting, because it will elevate development predictability and efficiency, while simultaneously granting us access to cutting-edge game development tools. I can't wait for the great games we're going to create using Unreal Engine 5!" 
This only means good things as the Witcher 3 was already a massive game with impressive AI and story-telling. If Epic Games can help them take the new saga to the next level, the upcoming Witcher is going to be impressive.