Top Games
CD Projekt RED Looking to Settle with Investors Upset Over Cyberpunk 2077 Launch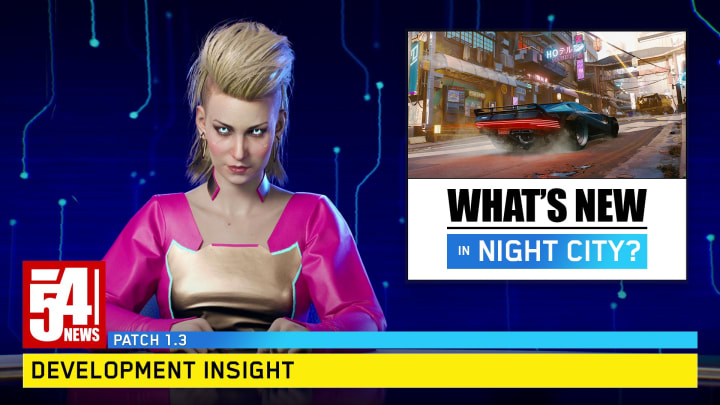 CD Project RED is looking to settle with its investors aggrieved by the unfortunate launch of Cyberpunk 2077. / CD Projekt RED
CD Project RED is looking to settle with its investors aggrieved by the unfortunate launch of Cyberpunk 2077.
As first reported by VGC, CD Projekt RED (CDPR), the developer behind Cyberpunk 2077, has officially entered settlement talks with its investors who are unhappy about the game's launch. Most video game fans can easily recall the disappointment that stems from the phrase "Cyberpunk 2077 launch." For those who can't, however, various pieces exist citing the overwhelming let-down that followed what was meant to be the biggest game release of that year.
However, it appears that little can overshadow the upset felt by those with a financial stake in its success.
CDPR Enters Settlement Talks with Upset Investors
To recap: despite three sizable delays, Cyberpunk 2077 hit shelves on Dec. 10, 2020 with a host of issues that made the game borderline unplayable. The errors were so glaring that it was delisted from the PlayStation storefront completely—drawing ire from fans and investors, alike. As a result, said investors filed a series of class action lawsuits of which four were later consolidated into a single suit this May.
According to an update from the US District Court for the Central District of California—in which the investor's suits had been filed—on Wednesday, Dec. 7, the Court is suspending "proceedings concerning the motion to dismiss due to the parties having entered into negotiations concerning a potential settlement."
Once a consensus has been reached by both parties—CDPR and its investors—regarding the conditions of the settlement, a motion will be filed for approval from the Court. Only the Court can rule that the settlement is fair and can be implemented accordingly.
In its filing, the Court reminded both sides and readers that "entering into negotiations concerning a potential settlement should in no way be construed as acceptance by the Company or members of its Management Board of any allegations expressed in the plaintiffs' court filings." I.e.: entering into settlement talks isn't the same as CDPR accepting responsibility for the game's downfall—though the company has since owned up to its faults and committed to fixing them in one way or another.
Cyberpunk 2077 has since received several hotfixes and patches which have left the game in a far better state than when it launched. CDPR stated it now views the game's performance as satisfactory last June. Its last major patch was issued on Sept. 14.