CDL Championship Sunday Offers Chance to Grab MW2 Open Beta Access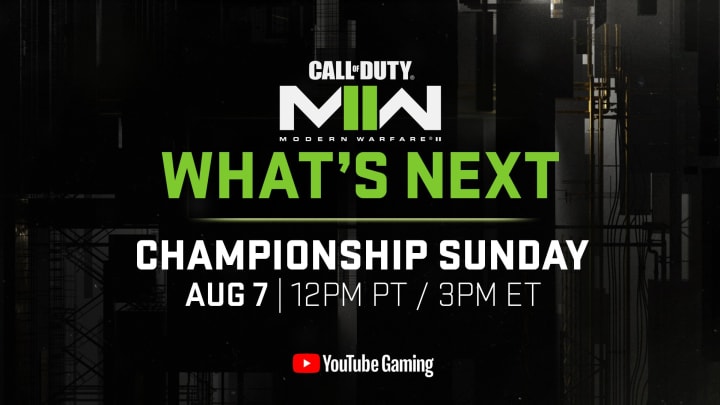 Image courtesy of Activision
During the Call of Duty League Championship Weekend, fans have the chance to win access to Modern Warfare 2's upcoming Open Beta. Here's how.
The CDL Championship Weekend 2022 kicks off today, taking place live at the Galen Center in Los Angeles, California. Eight teams have made their way into the Challenger Finals, including last year's champions Atlanta Faze.
Given that this is one of the biggest events in Call of Duty esports, there's plenty of ways to get involved and walk away with some serious rewards. Aside from the usual viewership and daily rewards, some lucky fans could win access to Modern Warfare 2's upcoming Open Beta.
CDL Championship Weekend 2022: How to Get Modern Warfare 2 Open Beta Access
During Championship Sunday on Aug. 7, the final day of the event, fans will have the chance to win a Call of Duty: Modern Warfare II Beta Code.
Starting at 2:30pm ET, viewers will need a minimum of 45 minutes of Championship Sunday watch time to be eligible for a randomized drop. Winners will receive a notification on the callofdutyleague.com website and COD Companion app.
In order to earn rewards, fans will need to create an Activision account here, then link it with their YouTube Account. Fans will need to ensure they remain signed-in while watching along on the official channels in order to earn the rewards.
Want to know what other rewards are up for grabs over the Championship Weekend? Be sure to check out our guide.