CDL Major 2 Twitch Drops: How to Claim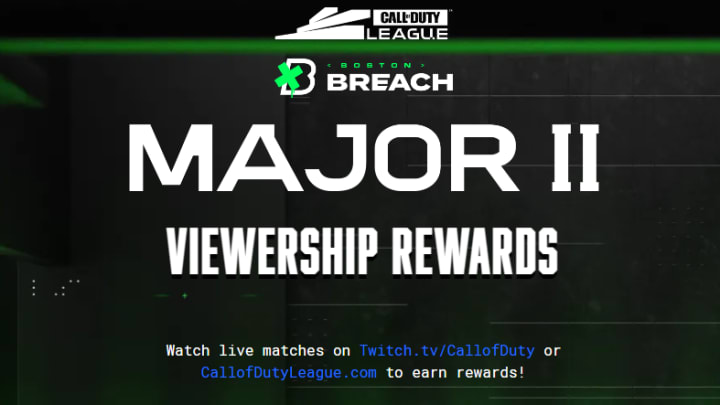 Viewers can claim Twitch drops as they watch CDL Major 2. / Call of Duty League
The Call of Duty League returns today for Major 2 qualifiers, and viewers can expect new Twitch drops as the stage gets underway.
After a short break, the 12 CDL teams are back in action to determine their seeding for the Boston Major. With multiple teams sporting new rosters, like OpTic Texas, London Royal Ravens, and Los Angeles Guerrillas, fans are in for a lot of entertaining matches, as well as some free rewards.
Here's how to claim the Twitch drops for Major 2.
CDL Major 2 Twitch Drops: How to Claim
The CDL's return to Twitch not only garners more viewers and allows proper Watch Parties to occur, but it also gives fans the chance to earn free rewards. As viewers take in the upcoming matches, they can claim drops by following these simple steps to link their Activision account to their Twitch account:
CDL Major 2 Twitch Drops
The rewards available during Major 2 are:
Double XP Tokens
Groundhog Shadow Emblem
Route Man Gets Paid Calling Card
Full Sailed Emblem
GG Weapon Sticker
Cooking Up Some Dubs Calling Card
Iced Out Weapon Blueprint
Salty Emblem
Stage 2 kicks off today at 3 p.m. ET with Toronto Ultra taking on London Royal Ravens.