CDL Major 5: How to Watch, Schedule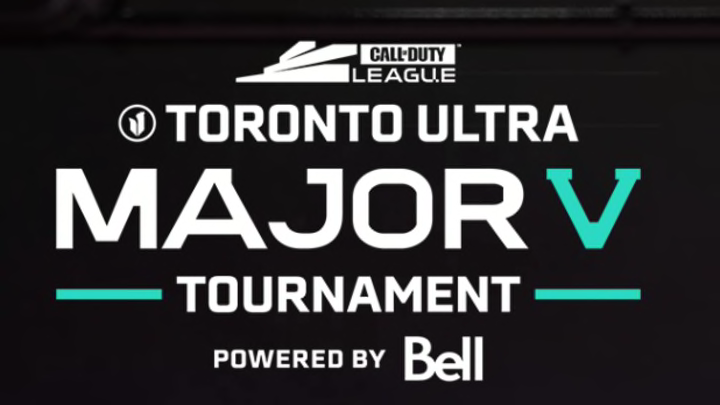 CDL Major 5 takes place from May 25 to May 28. / Call of Duty League
Call of Duty League Major 5 kicks off on May 25 with high stakes rivalries and storylines heading into the final tournament before CDL Champs 2023.
After the last online qualifiers of the season concluded this past weekend, the twelve CDL teams are headed to Toronto to battle for the $200,000 first place prize. CDL Major 5 will also be the last time the four bottom teams in the overall standings play competitive Call of Duty: Modern Warfare 2.
Here's a breakdown of how and when to watch all the upcoming action at CDL Major 5.
CDL Major 5: How to Watch
Fans can catch every match on the CDL's official Twitch or YouTube channels. As they watch, they can also link their Activision account with their Twitch/YouTube account to earn free drops throughout Major 5.
There will also be a handful of content creators and retired professional Call of Duty players streaming CDL Watch Parties. Viewers can watch OpTic Texas with Seth "Scump" Abner or Atlanta FaZe with Thomas "ZooMaa" Paparatto.
CDL Major 5: Schedule
The schedule for CDL Major 5 is as follows:
Day One: Thursday, May 25
Atlanta FaZe vs. Vegas Legion at 1:30 p.m. ET
New York Subliners vs. Toronto Ultra at 3:00 p.m. ET
Florida Mutineers vs. OpTic Texas at 4:30 p.m. ET
Minnesota Rokkr vs. Boston Breach at 6:00 p.m. ET
Day Two: Friday, May 26
London Royal Ravens vs. TBD at 1:30 p.m. ET
Los Angeles Guerrillas vs. TBD at 3:00 p.m. ET
Los Angeles Thieves vs. TBD at 4:30 p.m. ET
Seattle Surge vs. TBD at 6:00 p.m. ET
TBD vs. TBD at 7:30 p.m. ET
Day Three: Saturday, May 27
First Winners Semi-Finals Match at 3:00 p.m. ET
Second Winners Semi-Finals Match at 4:30 p.m. ET
Day Four: Sunday, May 28
Winners Finals at 1:30 p.m. ET
Losers Finals at 4:30 p.m. ET
Grand Finals at 6:00 p.m. ET