Chicago Huntsmen Signs Dashy for Call of Duty League 2021 Season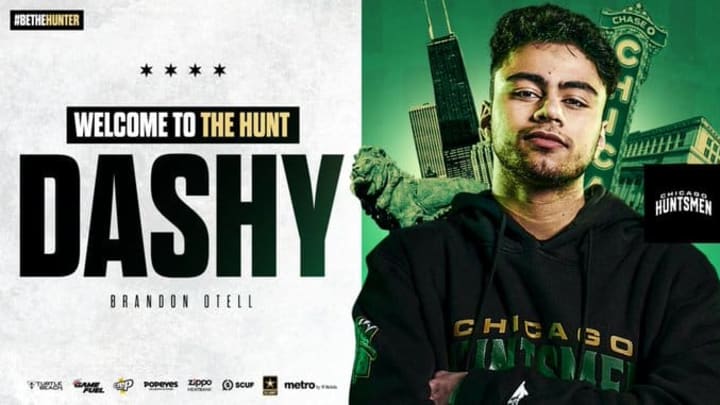 The Chicago Huntsmen signed Dashy for the 2021 CDL season. / Photo by Chicago Huntsmen
Call of Duty League franchise Chicago Huntsmen announced it signed Brandon "Dashy" Otell for the 2021 season.
Twins Alec "Arcitys" and Preston "Prestinni" Sanderson announced their departures following the Call of Duty League playoffs. Both players helped the franchise finish third in the final event of the season netting $600,000. The league announced it would be moving to a 4-v-4 format for the Black Ops: Cold War season.
Chicago, let alone the entire league, had the problem of either dropping one player or dropping two and signing a new player.
Chicago Huntsmen Signs Dashy for Call of Duty League 2021 Season
The organization moved on from the world champion twins and signed the former OpTic Gaming Los Angeles player. After a tumultuous season in and out of the OGLA starting lineup, Chicago fans hope Dashy finds his Black Ops 4 form alongside Seth "Scump" Abner, Matthew "Formal" Piper and Dylan "Envoy" Hannon.
The league also announced competition would move to PC with controllers as the required input for the 2021 season. Major changes for a recently minted league and it's the first time in modern Call of Duty esports that competition would be held on PC.
Dashy previously teamed with Scump on OpTic Gaming during the Black Ops 4 season. This is his first time teaming with both Envoy and Formal.