Christopher "GeT_RiGhT" Alesund Retires From Competitive Play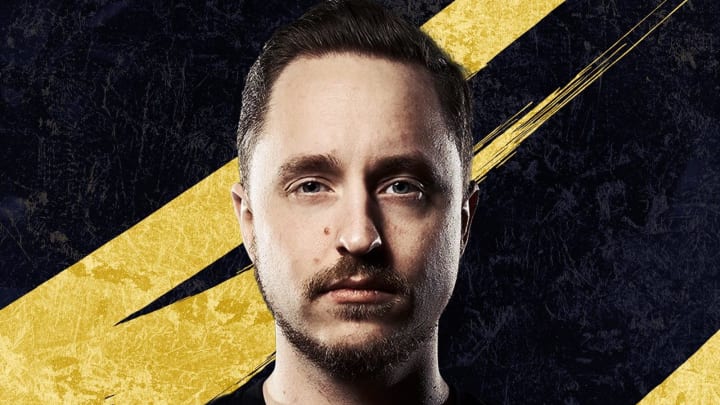 Christopher "GeT_RiGhT" Alesund, a legendary CS:GO player with a career spanning 18 years with numerous titles has announced his retirement from professional Counter-Strike: Global Offensive. A previous trailer uploaded to his Twitter teased a possible move to professional Valorant, but that has since been confirmed to merely be a tease for his actual move to full-time Twitch streaming. Still, viewers can expect Alesund to play Valorant in his time as a streamer, making the tease not entirely misleading.
The announcement came primarily through Alesund's Twitch were discussed his decision to move away from competitive play. While playing for the legendary Ninjas in Pyjamas roster which held the historic 87-0 win streak on LAN, Alesund and his teammates attained a place in the annals of CS:GO history. However, that success was never able to be reached again when he joined up with his former teammates on Team Dignitas in 2020. In September, Alesund was benched, along with his teammate and NiP alumnus Richard "Xizt" Landstrong. 
During his announcement stream, Alesund said that "I've known this for quite a while…" in regards to his streaming future. The decision came when he received the information that he was going to be benched on Dignitas.
GeT_RiGhT's Health
"There is no point for me fighting against my health…" he said during the stream. This is likely in reference to his struggle with Chron's Disease. For those unaware, Chron's Disease is an autoimmune disease in the bowels that causes inflammation. It can make any career hard to keep up with, but for a competitive CS:GO player it would have been even more difficult. The disease can cause urgency when having to use the bathroom, fatigue, and rapid weight loss. The condition can be aggravated by stress as well. There is no cure for the disease, it can only be managed and temporarily put into remission. For a person whose career is dependent on sitting down and playing games for a set period of time, the urgency of a bathroom trip is simply untenable. 
In regards to his future as a streamer, Alesund stated that "I'm going to be playing every game, surely Valorant is up there…" Alesund has been a constant voice in the community for many in his nearly two decades of involvement with the scene, and while it has been heartbreaking for many to see him retire, a small solace comes in the knowledge that he will continue on as a streamer.