Cloud9 CS:GO Benches TenZ; Adds Subroza on Trial Basis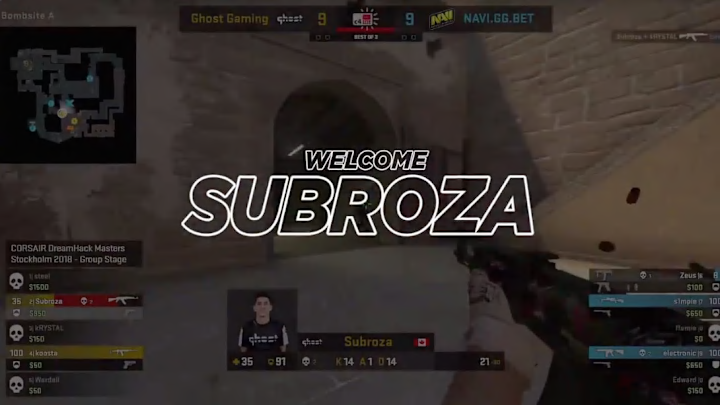 Cloud9's Counter-Strike: Global Offensive roster benched Tyson "TenZ" Ngoa and replaced him with Yassine "Subroza"' Taoufik on a trial basis.
The news was shared via Twitter Sunday.
Head coach, James "JamezIRL" Macaulay, shared the news in a short video and explained the situation, "This might be a shock to the community, expected by others. But we think it's the best decision moving forward because there is a clash in desired play style among him and the rest of the team."
He states he thinks TenZ has great potential and even goes on to say, "(TenZ can) play on a pro team in the future." This wording feels a bit strange and may be a hint that TenZ's time on Cloud9 is over. Instead of stating, he has the potential to make it back on the starting roster, Macaulay pointed toward a pro team, any team.
The announcement goes on to say that Subroza was chosen for his experience and personality. Cloud9 will be able to play with Subroza for the rest of the ECS matches and BLAST Pro Series: Copenhagen.
Photo courtesy of Cloud9