Cloudpunk Developer Returns with Cyberpunk Slice-of-Life Nivalis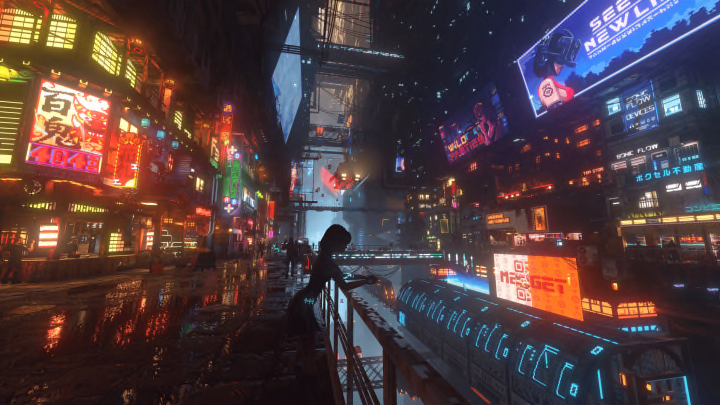 Nivalis sees ION LANDS moving its focus on cyberpunk from the skies to the streets. / Courtesy of ION LANDS/505 Games
Cloudpunk developer ION LANDS and publisher 505 Games revealed Nivalis, a cyberpunk slice-of-life restaurant management game, during the PC Gaming Show on Sunday, June 12.
In Nivalis, players start their own businesses in the futuristic city of Nivalis.
"You've got to start small: a food stall, a noodle stand, a stim store," reads an official description for the game. "Build your way up to a bar, a restaurant, or even a nightclub. Eventually you'll own all the nightlife in Nivalis. You'll own the night!"
In addition to running their business, players will be able to customize their in-game apartment and explore Nivalis in first-person, meeting characters and seeing the cyberpunk sights. The trailer shows indoor agricultural endeavors and a fishing minigame; Nivalis also boasts realistic weather simulation and a day/night cycle.
Nivalis has yet to be assigned a release date, but interested parties can now wishlist it on Steam and the Epic Games Store.