CoD Floof Fury Tracer Pack Artwork Pulled After Copyright Claim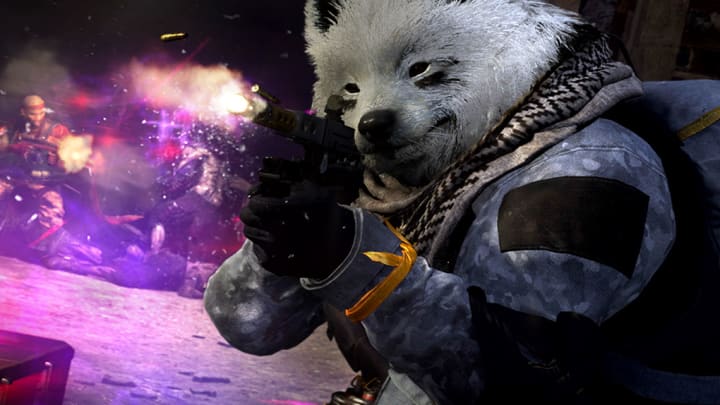 Promotional image of Loyal Samoyed skin, before being removed. / Image courtesy of Activision
Activision have come under fire after being accused of plagiarizing the new Warzone Loyal Samoyed skin in the Floof Fury Tracer Pack.
Call of Duty: Warzone and Vanguard have received their mid-season update, bringing with it a number of new features including brand new cosmetics. One upcoming skin has garned a bit of attention, but not for the right reasons.
A new skin for Operator Kim Tae Young sees the player depicted as a giant fluffy Samoyed dog, dubbed the "Loyal Samoyed." However, concept artist Saillin took to Twitter to upload their own artwork of the "Samoye Medical," which they uploaded to ArtStation back in 2019.
The artist posted the striking similarities between their concept art and Activisions upcoming Samoyed skin, saying, "I am very disappointed to see my work being plagiarized by a big company like Activision in this way."
As spotted by Polygon, Activision has since removed the images of the skin from their websites. The skin was originally features on Raven Software's blog for the Season 4 update, and has since been replaced to its current state.
"I have reached out to Activision for an explanation and/or compensation, and hopefully the situation will be settled soon," the artist said. "As an individual artist, I can only do so much, and I have to speak out about this to stop thins like this happening again in the future."
The plagiarism accusation has since gained a lot of attention, with images of the skin having now been removed from all promotional materials. At the time of writing, neither Activision or its subsidiaries have addressed the claims directly.