CoD Mobile to Get "Fresh" Content and Updates Alongside Warzone Mobile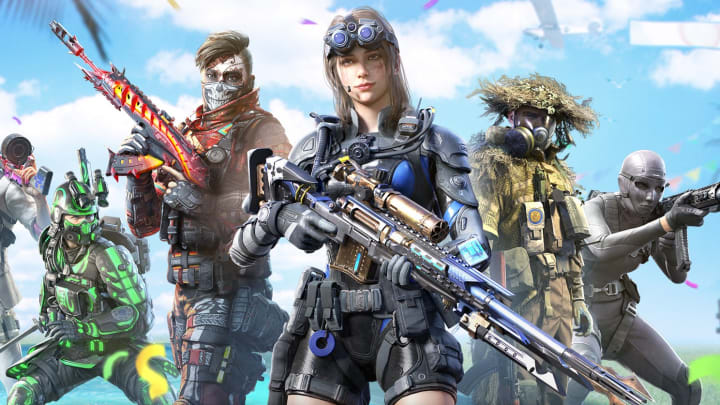 Activision
Activision have confirmed that they plan to keep supporting Call of Duty: Mobile even after the full launch of Warzone Mobile.
Call of Duty fans have been awaiting the full roll out of Warzone Mobile for some time. The game has so far only seen a limited release in Australia and has yet to launch in the rest of the world. The mobile title has yet to be given its global release date, but it will be available sometime in 2023.
But this isn't Activision's first jump into a mobile Call of Duty title. A free-to-play Call of Duty: Mobile launched back in 2019. Players can play typical CoD multiplayer games, in either ranked or non-ranked modes. There are a number of other different modes to play through too, including: Prop Hunt, Capture the Flag, and more.
But as Warzone Mobile looms on the horizon, it's caused fans to express concerns over the future of CoD: Mobile. In the past, Microsoft even expressed desire to phase out CoD Mobile once Warzone Mobile launches, but that might not be the case anymore.
CoD Mobile to Get "Fresh" Content and Updates Alongside Warzone Mobile
Activision recently put out a statement regarding Call of Duty: Mobile, saying that they remain "committed" to the mobile title and plan to continue bringing updates to the game even after Warzone Mobile launches.
"We have the best fans in the world and intend to continue supporting the game with a robust roadmap of fresh new CODM content, activities, and updates for the long haul."
For those that have invested their time and money into CoD: Mobile, this should come as some relief. Of course, it's unclear just how long the "long haul" will be. Should the title see a dramatic and consistent dip in player count in favor of Warzone Mobile, then Activision may re-evaluate. Only time will tell.