Call of Duty
CoD Vanguard Pro Shotzzy reveals Best Controller Settings for Pro Movement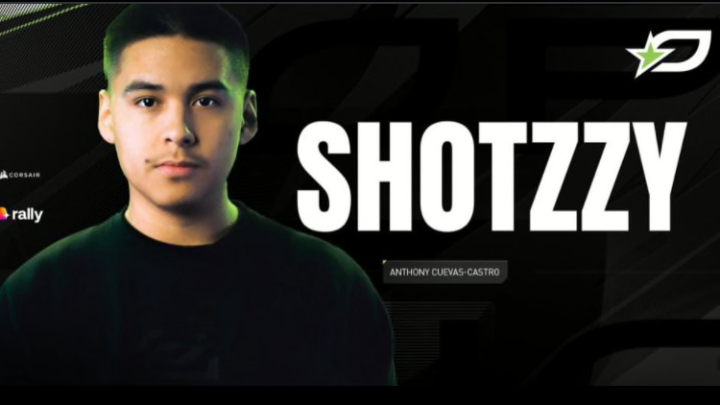 Call of Duty: Vanguard pro player Anthony 'Shotzzy' Cuevas is widely known in the COD community as "the best POV in CoD" for his movement abilities. / Photo Courtesy of OpTic Gaming
Call of Duty: Vanguard pro player Anthony 'Shotzzy' Cuevas is widely known in the COD community as "the best POV in CoD" for his movement abilities in-game. Having only been active in the CoD scene for less than two years, he's already made a name for himself as a multi-FPS champion, winning a championship both in Halo and most recently the CDL.
As we continue to look for the best audio and video settings in Vanguard, we can look to Shotzzy for the best controller settings for movement. According to him, he has a specific set of controls settings to make these movements.
Horizontal Sensitivity: 6
Vertical Sensitivity: 6
Aim Response Curve Type: Dynamic
Automatic Airborne Mantle: Partial
Grounded Mantle: Off
Automatic Ground Mantle: Off
Automatic Sprint: Automatic Tactical Sprint
Sprint Cancels Reload: On
Slide Behavior: Tap
All of Shotzzy's other settings are left on default. With having Auto-Sprint and Sprint canceling reload, you'll always have the chance to escape battle when you need to if you are outgunned, and by setting Automatic Airborne Mantle to "Partial," and Grounded and Automatic Ground Mantle to "Off," he claimed his movement immediately improved: "My slide actually feels like MW. I'm not even joking … I definitely feel a difference."
Try out the settings for yourself to see if you feel a difference in your movement in CoD Vanguard.