Code Red Among Us Tournament Results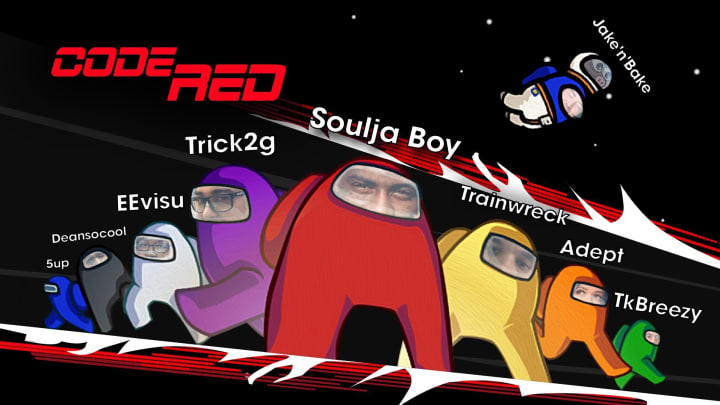 Check out the results for the Code Red Among Us tournament. / Photo by BoomTV
Code Red Among Us tournament results show Trainwrecks as the winner of the $5,000 prize. The tournament featured many popular streamers like xQc, Jake'n'Bake and even Soulja Boy competing for the $10,000 prize pool.
Code Red Among Us Tournament Results
Code Red is a tournament series hosted by BoomTV. The tournaments feature prolific streamers and personalities. This time, they played the indie space sabotage game that's sweeping the world: Among Us.
How does an Among Us tournament even work? The players were divided into two lobbies of 10 players. The top four players from each lobby advance to the finals. Crewmates earn one point for a correct vote and three points for winning as a crewmate. Impostors get one point per kill and five for winning.
Trainwrecks finished the tournament in first place with a whopping 70 points, followed by Jake'n'Bake in second with 64 points, xQc in third with 59 points and Punz in fourth with 57 points.
The game is just as fun to watch as it is to play, so be sure to check out the replays on BoomTV's Twitch.
Among Us originally released in 2018, but had not gained traction since this year. Now, it's one of the highest performing games on Twitch and Steam.